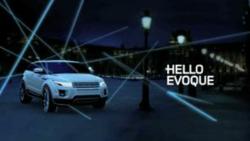 "We're very proud to be invited to be a part of this event. Land Rover is synonymous with quality and for us to get the chance to meet with them and our other local business is a great experience"
(PRWEB) July 29, 2011
Land Rover of Newport Beach will be among the first dealerships in the US to unveil their newest Range Rover Model; the 2012 Range Rover Evoque. The 2012 Range Rover Evoque is Eco-friendly and technologically driven. To help create a technology driven atmosphere during the event Land Rover has asked Idolian to present its newest android tablet pc to guests at their event.
Idolian is an US based distributor of Android Tablet PC s. Their website http://www.idolian.com offers a wide range for Android tablet PC's at a cost that is ½ from what you would normally pay. With the growth of the android market and the increasing number of applications available, Idolian is focused on making tablets that are affordable for every household. Most of Idolian's customers are value driven customers who buys tablet pc as gifts to their friends, relatives and for their kids.
"We're very proud to be invited to be a part of this event. Land Rover is synonymous with quality and for us to get the chance to meet with them and our other local business is a great experience" says Arthur Lopez, Director of Operations at Idolian. The Event begins August 12, 2012 at 7pm; a portion of the dealership will be transformed into an electric tech area where Idolian will be presenting its Android Tablets. The event will kick off the weekend ride and drive of the Evoque.
Idolian and Land Rover should pair up nicely at this event. The new Land Rover Evoque offers a wide range of new features and technologically advanced controls that will surely be appealing to the young, urban professionals anticipated to be at the unveiling. Idolian will be presenting its newest Android Tablet at the event, the Idolian all new TurboTab; a new lightweight, user-friendly model with a 7" screen that makes it more portable and durable than its larger competition.
###