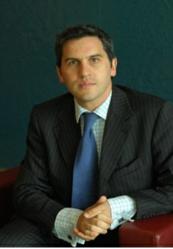 BCSG's products provide real, tangible solutions for small businesses to survive and succeed while simultaneously providing financial institutions with the opportunities to differentiate their proposition, enhance customer loyalty, and grow wallet share.
Dublin, OH (PRWEB) July 28, 2011
With 4.5 million private sector businesses in the UK and over 27 million in the US, generating an estimated combined annual revenue of over a trillion dollars, small and medium sized enterprises together account for 99.9% of all enterprises. BCSG's breadth of experience, innovative products, technology focus and small business knowledge, position them perfectly to help SMBs build successful businesses in these times of economic hardship and also as key industry experts.
With the recent launches of two small business SaaS-based software products aimed at helping SMBs survive and thrive, BCSG is quickly gaining momentum with the US Banking industry who will ultimately distribute the solutions. The first BCSG product released in the US is CreditHQ, which provides a way for small businesses to run unlimited credit checks, get 24/7 monitoring of their client's credit worthiness and gain access to a simple and professional way to collect debt if it goes bad. The other is MyBusinessWorks, a package of applications covering bookkeeping, a business plan and web site builder, secure online data back-up, training courses and all of the tools needed to make sure the business is legal and compliant. With these platforms, along with their experience in delivering banks KPIs and turn-key solutions (training, customer support, project management), BCSG has positioned themselves as the SMB experts.
BCSG were a small business themselves less than 5 years ago with a handful of desks. They have since grown into a global operation, revenue almost doubling year on year, an expanding product portfolio and a reputation for being market leaders in their field.
BCSG's early years were focussed on delivering training and customer support services to SMBs in the UK and their success has come from a deep understanding of the challenges small businesses face, particularly during the recent tough economic conditions. This success has spurred their entry into the US market.
This insight combined with the previous experience of the key management team, who are predominantly from a banking and technology background, has allowed the business to provide the level of service required to work with large financial institutions. BCSG has worked with a number of the FTSE 100 companies and has grown to become a trusted and valued provider, operating to the highest levels of rigor, control and confidentiality.
# # #