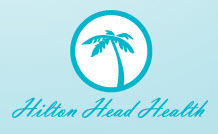 Hilton Head Health has changed my life. - H3 Guest Tina B., Tennessee
Hilton Head, SC (PRWEB) July 29, 2011
For 35 years Hilton Head Health (H3) has helped its guests shed pounds through its proven Healthy Lifestyle™ Program. Now, H3 offers even more ways to keep the weight off through its H3 Extended & Intensive (H3 E/I) and H3@Home Wellness Coaching programs.
H3 E/I is a 26-week program designed for individuals looking for a structured, long-term program to support sustainable weight loss and weight management—delivered through a combination of small group sessions, small group fitness trainings and individual consultations with coaching follow-ups. H3 E/I features 12-weeks of education and activity at the H3 campus in Hilton Head Island, SC, and continued intensive support from H3@Home Coaching. It was initially designed to accommodate the H3 Guests featured on A&E's weight loss docudrama HEAVY, which aired this spring.
On the show, 12 participants experienced not only dramatic weight loss of on average 30 percent body fat lost, but also adapted changes that completely altered their lives and gave them a jumpstart to a new, healthy life. Now available to the public, this is exactly what the H3 E/I program hopes to do for everyone.
H3@Home Wellness Coaching is available to all individuals who would like structured support at-home. H3@Home allows individuals to participate one-on-one with a certified Wellness Coach through personal phone calls, text message challenges and monthly webinars – during which, individuals will have the opportunity to set goals, reignite motivation and maintain their relationship with their Wellness Coach.
H3@Home is an extension of the Healthy Lifestyle™ Program if Guests choose to participate after their stay; however, it is also available to those who have never visited H3 and would simply like guidance from a health and fitness professional.
For more information on H3 Extended & Intensive (H3 E/I) and H3@Home Wellness Coaching, as well as all of H3's offerings, please call 800-292-2440, or visit the official H3 website at http://www.hhhealth.com.
About Hilton Head Health
For 35 years, Hilton Head Health has been recognized as the premier weight loss and health retreat in the United States. Most recently, Hilton Head Health was featured on A&E's weight loss docudrama HEAVY, which aired in spring 2011. Voted as "Best for Weight Loss" for the past four consecutive years by SpaFinder and "Top 5 US Health Spas" by Lisa Drayer on the Today Show, Hilton Head Health is an exclusive resort delivering individualized experiences in the areas of Fitness, Nutrition and SELF (Stress management, Empowerment, Longevity, Fulfillment). For more information, please call 800-292-2440.
###