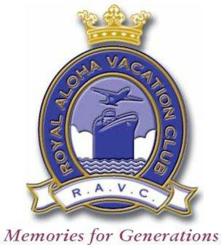 Our rates make it affordable for new members to enjoy lifetime vacations and pass their memberships to friends and family members at any time. -- RAVC Vice-President, Channing Bridges,
Honolulu, Hawaii (PRWEB) July 28, 2011
Royal Aloha Vacation Club (RAVC) has responded to the high cost of timeshare vacations with a special offer to new members traveling to Hawaii, North America, Mexico and Spain. Perpetual membership initiation fees have been reduced 60% through September 30, 2011 and now include a free iPad2.
As part of its 34th anniversary special, one-time initiation fees are $1,295 for one-bedroom and $2,495 for two-bedroom memberships. Tax and escrow closing fees are included. Memberships allow the use of any RAVC location for one week each year.
Annual maintenance fees currently run $611 for one-bedroom units and $746 for two-bedrooms. Units accommodate up to 6 guests each depending on size. The maintenance fees are equivalent to a nightly charge of between $87 and $107.
RAVC has accommodations on Oahu, Maui, Big Island and in Acapulco, Marbella (Spain), Oregon Coast, Lake Tahoe, Phoenix and Branson. Vacation weeks are valid for a full 3 years before they expire. Exchange opportunities are available through both Resort Condominium International (RCI) and Interval International (II).
Free iPad2 is offered in the form of a $499 Apple Store gift card.
About Royal Aloha Vacation Club
Royal Aloha Vacation Club, established in 1977, is a non-profit member owned and member managed company. One of the first vacation clubs in North America it now has over 8,500 members. Headquartered in Honolulu, membership information can be found on its website, http://ravc.com.
If you would like more information about this topic, or to schedule an interview, please contact Royal Aloha Vacation Club Vice-President Channing Bridges at 808-847-8050, extension 101 or email Channing at channingbridges(at)ravc(dot)com.
###