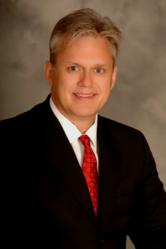 Most of our tax cases will be related to disputes with the IRS and taxpayers who need immediate assistance related to compliance and specific tax relief.
Atlanta, GA (PRWEB) July 29, 2011
Longleaf Technical Services, LLC (Longleaf), an independent forensic accounting and financial services firm headquartered in Atlanta, Georgia, announces a plan to broaden its service offerings nationally to include tax preparation and compliance services to assist clients in need of significant tax relief.
"Due to business alliances with national tax relief companies and several tax law firms, as well as the ability to access taxpayer information securely over the internet, we strategically decided to add services to assist corporations, partnerships and individuals in complex tax compliance matters on a national level. Most of our tax cases will be related to disputes with the IRS and taxpayers who need immediate assistance related to compliance and specific tax relief," said Michael Thompson, Managing Director.
With the continuing economic crisis, Longleaf's management concluded that many taxpayers are taking greater risks in certain tax practices and interpretations. Additionally, individuals are delaying preparation and payments of returns to keep cash flows going for necessary household expenses. The IRS is cracking down on these taxpayers by preparing substitute returns for taxpayers who do not file followed by an assessment of taxes, penalties and interest. Next, the IRS begins a diligent pursuit of collections. Longleaf works synergistically with tax attorneys and other tax relief companies assisting these taxpayers in tax resolution, compliance and strategy.
Calvin Bomar, Esq., Partner, Bomar and Phipps, LLC, Atlanta, Georgia, strongly agrees with Longleaf's position related to future tax opportunities and the rising demand for tax relief services. Mr. Bomar affirms, "in today's market, the attorney managing tax liability works hand-in-hand with companies such as Longleaf who are skilled in preparing several prior year returns for clients quickly and accurately."
Professional Tax Relief, LLC, Gadsden, Alabama, is one "new" company Longleaf has teamed with on a national level. The company, in alliance with call centers and clients nationwide, assists taxpayers who receive significant tax assessments and require an advocate representing them against the IRS. On these occasions, taxpayers' tax compliance issues are brought before Longleaf's staff for referral. Ian Palmer, Esq., Manager, states "Longleaf is highly responsive to Professional Tax Relief's referrals offering their clients personal and professional services. We are excited about the opportunity to work collaboratively with them."
About Longleaf Technical Services, LLC (Longleaf)
Longleaf Technical Services, LLC (Longleaf) is dedicated to helping companies protect, preserve and enhance enterprise value against increasingly complex economic, legal and regulatory environments. We are trusted and respected leaders in many of the most complex legal and accounting matters in the world. In addition to tax and accounting services, Longleaf provides valuation and investigative services to clients facing internal fraud, business damages, litigation, bankruptcy, financial distress, or cash flow difficulties. Longleaf's team of financial accounting experts have the skills and experience to provide the crucial information such as value of the enterprise or assets and investigative results in a timely manner to attorneys, businesses and investors.
Longleaf's founder, Michael Thompson, CPA/ABV, CFF, CFE, has more than 20 years of experience in the financial and accounting industry focusing primarily on accounting damages, fraud investigations and accounting expert witness services. Mr. Thompson has served as CEO, CFO and Risk Manager for firms facing complex financial crisis and has extensive experience valuing damages and has significant experience and expertise in managing staff, offices and companies. More information can be found at http://www.longleaftech.com or e-mail us at contact(at)longleaftech(dot)com.
###