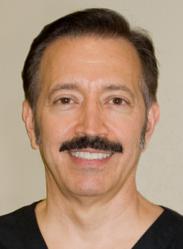 Lifelong good oral health starts with the mother and it is her habits that will be instilled in the child.
San Antonio, TX (PRWEB) July 30, 2011
World Breastfeeding Week, August 1-7, is a time to recognize the lifelong impact that mothers have on the health of their babies - from prenatal care to providing nature's perfect food to dental habits that stay with a child for life, according to veteran San Antonio cosmetic dentist Edward Camacho, DDS.
The international observance, organized by the World Alliance for Breastfeeding Action, reminds us of the immense value of natural breastfeeding with nature's perfect human food. Breastfeeding carries a host of health benefits that not only give babies a crucial window of extra protection, but also a head start in many areas of health.
All major dental groups say breastfeeding is the healthiest for the baby's oral health, and breast-fed babies are also more resistant to cavities. Dr. Camacho says that along with breastfeeding, onne of the most important issues for Mom is her oral hygiene – which can spell the difference between the child's lifelong dental and overall health.
A mother's kisses may plant more than love on her baby's lips; she is the most likely source of the bacteria that causes dental cavities and will stay with her child for life. Fortunately there are steps a mother can take to slow or reduce this inherited bacteria, and make sure baby's first steps are toward dental health.
Even before a baby is born, a mother's gum disease can delay pregnancy and lead to premature births and low birth weight, Dr. Camacho said. But once the baby is born, even before its first tooth appears, there is a crucial need for dental care that will give the child a running start toward dental health.
The bacteria that is the prime cause of tooth decay is Streptococcus Mutans, an organism that takes up residence in our bodies, along with many other natural microorganisms, early in life.
This bacteria works by converting sugars into acid, which eats through the hard outer shell of teeth, leaving demineralized spots that are then attacked by other bacteria that cause deep decay. The more time the bacteria have in a sugary oral environment, the more damage they do to teeth.
Although Strep Mutans is a normal resident in our mouths, babies start out fresh. They are exposed to the bacteria in early childhood, primarily by their mothers or others having a similar caregiver role.
The bacteria is transmitted mainly through saliva – through kisses, an adult testing a bottle by mouth, or tasting from baby's spoon. Mom's not the only one who can pass the bacteria of course, but DNA studies show that the bacteria in baby's mouth are overwhelmingly the same strain as Mom's.
No one expects Mom to avoid kissing her baby, of course. But she can make a big difference, by keeping her own pool of bacteria as low as possible, through her own dental hygiene – brushing, flossing and regular cleanings.
Mom can also decrease the impact of transmissions by chewing gum made with xylitol, a sugar-alcohol sweetener that fights Strep Mutans in several ways.
The American Academy of Pediatric Dentistry cites a study in which mothers chewed xylitol-flavored gum two to three times a day from three months after delivery until the children were 2 years old. Researchers found that the effect of the xylitol was not only immediate, but long-lasting; at 5 years old, the xylitol children had 70% fewer calories than other groups
In the past, infant dental care wasn't stressed until the first tooth erupted, because Strep Mutans normally lives in the spaces and cracks between gums and teeth. But recent studies have found the bacteria in the crevices of the tongue, sometimes months before the first tooth. This means that transmitting the bacteria to the infant is possible much earlier than possible.
Dentists recommend that caregivers wipe the gums of young infants with a wet cloth after feeding. This helps remove liquids that can nourish the bacteria and also trains the child from to accept post-feeding dental care long before toothbrushes. After teeth erupt, parents should continue the regimen, but using a soft brush designed for infants.
Also, just as it does with Mom, xylitol can help battle Strep Mutans in infants and children. The dental products manufacturer Spry, for example, produces a xylitol-sweetened gel designed for the gums and teeth of infants.
While experts agree that breastfeeding is best for oral health, it does contain carbohydrates, though, and babies that are allowed to nurse continually, or fall asleep nursing may be at danger of bacteria growth and tooth damage from the pooling carbohydrates. And there is an extra danger if breastfeeding is followed by sugary drinks, including soy-based formula supplements: breast milk's chemistry appear to act as a catalyst for these added sugars, super-charging them for tooth decay.
But no matter what the liquid, children should not be left to go to sleep with a bottle. Anything containing carbohydrates can leave bacteria with a long-lasting bath of nutrients. This is such a common cause of serious tooth decay in infants that it's often called "Baby Bottle Tooth Decay" or "Bottle Rot."
By the time a child turns a year old, he or she should have their first dental visit.
"First visit by first birthday" sums it up. Your child should visit a pediatric dentist when the first tooth comes in, usually between 6 and 12 months of age," said Dr. Camacho. "This visit will establish a dental home for your child. Early examination and preventive care will protect your child's smile now and in the future."
Camacho emphasized the critical role of the mother before and after the child's birth:
"We always stress good oral hygiene for anyone, especially for mothers to be. Lifelong good oral health starts with the mother and it is her habits that will be instilled in the child," he said. "This also includes transferring her own fears about seeing a dentist. Mothers need to be positive and stress prevention, and take their children to the dentist on a regular basis, not just when they are hurting."
COMPANY INFORMATION:
Camacho's practice, Cosmetic Dentistry of San Antonio, is a full-service cosmetic dental practice, specializing in Invisalign clear braces, top-quality dental veneers, dental implants, dental crowns and dental bridges, as well as a full line of restorative procedures and preventative care.
16535 Huebner (at Bitters) Suite 102
Valencia Village Shopping Center
San Antonio, Texas 78248
###