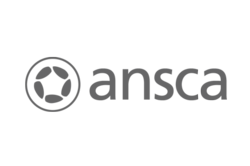 This certainly is the best incentive for us, as a company, to keep working on new Corona features that our users demand in order to continue their success
Palo Alto, CA (PRWEB) July 28, 2011
Ansca Mobile announced today that apps made with its Corona SDK mobile toolkit have topped 20 million downloads for the year on iOS, Android, and NOOK Color.
The milestone comes on the heels of the Corona-made Blast Monkeys becoming the #1 free game in Google's official Android Market with over 4 million downloads. Additionally, seven other Corona-made apps were in last week's top 20 most popular apps on Barnes & Noble's NOOK Color tablet; apps created with Corona also have continued their trend of topping charts in various categories across the Apple App Store and Amazon Appstore for Android – a feat unequaled by any other third-party mobile toolkit.
"We've always said that Corona allows mobile developers to make apps quickly and easily without sacrificing quality or performance," said Ansca Mobile co-founder Carlos Icaza. "So it's not too big of a surprise that so many of our users' apps have been received so well by the mobile gaming community. That certainly is the best incentive for us, as a company, to keep working on new Corona features that our users demand in order to continue their success."
Icaza also hinted that next week's ambitious update for Corona SDK will give users even more opportunities to push their apps further into the public spotlight.
Corona SDK is free to use in an unlimited trial, with subscription options available for Mac (iOS and Android development) or Windows (only Android development) when users are ready to publish their app.
About Ansca Mobile
Ansca, Inc. (http://www.anscamobile.com) is a venture-backed Palo Alto, CA-based mobile development company founded by two former Adobe mobile engineers who previously led the Adobe Flash Lite engineering team. Their Corona SDK mobile toolkit empowers developers of all backgrounds to create games and applications for Apple's iOS and Google's Android mobile platforms. So far in 2011, apps created with Corona SDK have been downloaded over 20 million times across iOS, Android, and NOOK Color.
###