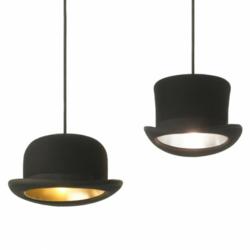 Sacramento, CA (PRWEB) July 28, 2011
Lumens Light + Living has announced that lighting designs from several contemporary lighting brands are now available at Lumens.com. Customers can shop lighting from Italian-based brands &'Costa, Fabbian, and Luxit, along with British design brand Innermost, in addition to more than 300 other leading manufacturers.
The &'Costa lighting company was founded by designer Carlo Zerbaro in Vicenza, Italy as an experimental lighting design laboratory, producing contemporary lighting fixtures with unparalleled creativity and quality. Many of &'Costa's fixtures are as much works or art as they are functional lighting. Each design is the result of an intense collaboration, resulting in a harmony of form, materials and advanced technologies. One favorite is the Coco Collection by Matthias Bader, a modern sculpture when turned on or off, with an intricately hand-wrapped, metallic wire shade in a table, ceiling and wall lighting.
Italian brand Fabbian has been in the business of modern lighting for home and commercial spaces for 50 years. Working with a large, international stable of innovative designers like Karim Rashid, Marc Sadler and more than 25 others, Fabbian ensures that every fixture goes through the careful and lengthy research, development and manufacturing process. The process ensures both distinctive looks and superior function of Fabbian lighting fixtures, such as that of the Hungry collection, in which everyday utensils–spoons, butter knives and forks—are draped around a metal frame.
London-based Innermost is known for giving familiar shapes a new twist, approaching products with quality and wit and resulting in modern designs that are just slightly off-kilter. Collaborating with renowned design studio Rich Brilliant Willing, Innermost introduced the edgy Clinker Collection in 2009, a coffee table, side table and pendant made from seemingly random cuts of wood slats, offsetting a typically flat contemporary landscape. Another favorite from Innermost are the Jeeves and Wooster pendants, playfully composed from a bowler hat and top hat, respectively, lined with reflective aluminum.
Luxit is an Italian brand distinguished by its sleek, attractive and technologically advanced lighting fixtures. The Top Four line of modern desk lamps and floor lamps employs the latest energy-efficient LED technology in a colorful, flexible form. Designed by Alberto Basaglia and Natalia Rota Nodari, this popular collection is available in a variety of glossy, primary colors.
Lumens offers the full collections from &'Costa, Fabbian, Innermost and Luxit. In addition to these lines, Lumens.com also offers:
-Low-price guarantee
-Expert service via our customer service center
-Easy, no-hassle returns
-Volume order discounts
-More than 300 manufacturers, from contemporary lighting to transitional fixtures and modern furnishings, gifts and home accessories.
For additional information on these products or Lumens.com, contact Sarah Schaale or visit lumens.com.
About Lumens Light + Living:
Lumens Light + Living is dedicated to offering the very best of design-oriented lighting, fans and home accessories, from the most contemporary international designs to modern interpretations of classic design. Visit us on Facebook and Twitter.
Contact:
Sarah Schaale, Assistant Marketing Manager
Lumens Light + Living
916-444-5885
http://www.lumens.com
# # #