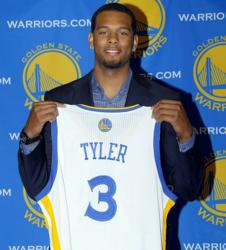 "It's an important event for me personally. I was in Tokyo during the earthquake and saw the devastation first hand."
Los Angeles, CA (PRWEB) July 29, 2011
Play for Japan announces today that it will host a day of basketball festivities on Saturday, August 6, 2011 with all of the proceeds going to help the victims of the devastating earthquake and tsunami in Japan.
"Play for Japan" will be an all-day charity basketball event held at West Los Angeles College beginning at 12:00pm. The day will begin with a coaches clinic from 12:00pm to 1:30pm that will include special guests Reggie Theus, assistant coach of the Minnesota Timberwolves and Rasheed Hazzard, assistant coach of the Los Angeles Lakers. A kids skills clinic will follow from 2:00pm to 5:00pm for boys and girls ages 6 to 14 years old.
The day will be highlighted with a celebrity basketball game that starts at 5:30pm, which will feature a team of outstanding Japanese-American players against current and former athletes from the NBA, WNBA, and overseas professional leagues. Some of the professionals in the line-up are Jeremy Tyler (Golden State Warriors), Lamond Murray (Los Angeles Clippers, CAL), Toby Bailey (Phoenix Suns, UCLA), Earl Watson (Utah Jazz, UCLA), Michelle Greco (Seattle Storm, UCLA), Jordan Hamilton (Denver Nuggets, University of Texas), Darin Maki (Saitama Broncos, CSU Dominguez Hills), and Natalie Nakase (San Diego Siege, UCLA).
Darin Maki, one of the board members of Play for Japan, says "It's an important event for me personally. I was in Tokyo during the earthquake and saw the devastation first hand. I grew up in the Japanese-American basketball community, and I'm honored to be a part of something that is going to make a difference in people's lives."
During the halftime show of the celebrity game, there will be special performances by "We Are Heroes" of MTV's America's Best Dance Crew and DJ Phatal. Players will be available for a meet and greet following the game.
General Admission to the celebrity basketball game is $10 per person. Coaches clinic costs $40 each and kids clinic is $35 each. Ticket reservations can be made by emailing playforjapan11(at)gmail(dot)com.
Donations can be made online at http://www.play4japan.org.
About Play for Japan.
Play For Japan is an organization created by three members of the Japanese American community, Shaun Inouye, Natalie Nakase, and Kristin Egusa, who were working for a professional basketball team in Tokyo, Japan when the tragic March 11th earthquake occurred. Due to this horrific disaster, the three returned home to the US and have since been working to find ways to help Japan. For more information, please visit http://www.play4japan.org.
###