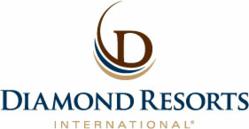 Las Vegas, NV (PRWEB) July 28, 2011
Diamond Resorts International® (Diamond), a global leader in the hospitality and vacation ownership industries, continues its global sustainability efforts through the cultivation and utilization of local fruit, vegetable and herb gardens at resorts worldwide. Ka'anapali Beach Club in Maui, Hawaii, The Historic Powhatan Resort in Williamsburg, Virginia and Vilar do Golf in Algarve, Portugal each utilize on-site sustainable gardens for everyday cooking in resort restaurants.
The use of these gardens enhances the natural environment while benefiting the ecosystem and local economy. Minimal chemical pesticides and fertilizers are used during production and the installation of underground watering systems decreases water waste and eliminates runoff. Each garden boasts unique features and hosts an array of fresh produce native to the area while specific to the cultural cuisine and restaurant offerings. In addition to cooking benefits for the restaurants, the gardens have also proven useful as an educational tool for guests and children as they are allowed to tour the gardens, pick fresh ingredients and participate in cooking demos.
According to Stephen J. Cloobeck, Chairman and Chief Executive Officer, Diamond Resorts International®, "As a leader in the hospitality industry with a major global footprint, it's important that we actively take steps toward sustainable growth. Through the production of on-site sustainable gardens, Diamond promotes eco-awareness and encourages properties worldwide to engage in green initiatives."
Diamond Resorts International®, with global headquarters in Las Vegas, Nevada, is one of the largest hospitality companies in the world with more than 200 branded and affiliated resorts and over 27,000 guest beds in 28 countries with destinations throughout the continental United States and Hawaii, Canada, Mexico, the Caribbean, Europe, Asia, Australia and Africa. Offering simplicity, choice and comfort to more than 418,000 owners and members through the branded hospitality service of approximately 5,000 team members worldwide, Diamond Resorts International® is dedicated to providing its guests with effortless and relaxing vacation experiences every time, for a lifetime.
Annually, nearly 1.4 million owners, members and guests enjoy the simplicity, choice and comfort Diamond Resorts International® offers through our branded hospitality experience.
About Diamond Resorts Corporation
Diamond Resorts Corporation and its subsidiaries develop, own, operate and manage vacation ownership resorts and, through resort and partner affiliation agreements, provide owners and members with access to 69 managed resorts and 130 affiliated resorts and four cruise itineraries through THE Club® at Diamond Resorts International®. To learn more, visit DiamondResorts.com.
# # #