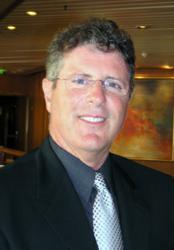 Phil continues to give generously of his time to PCMI which benefits not just the membership, but also the industry as a whole -- we thank Phil!
Milford, MA (PRWEB) July 30, 2011
Phil Greiner, Design Engineering Manager at Photofabrication Engineering, Inc. (PEI) in Milford, MA, has been elected treasurer of the PCMI (Photo Chemical Machining Institute). The PCMI provides up-to-date industry information, monitors industry developments, facilitates training, and helps member companies and their customers address challenges that may affect the photo chemical process or the industry worldwide. For more information about the PCMI, visit http://www.pcmi.org.
Greiner, a 36 year member of PCMI, is a resident of Northbridge, MA. He has been involved in the photo chemical machining and photo chemical etching industry since 1974. He joined Photofabrication Engineering Inc. (PEI) in 1988 as Quality Manager, and spent 12 years in that position before assuming the role of Design Engineering Manager. His responsibilities include creating CAD files from customer drawings or specifications, incorporating the etching compensations, arraying and plotting the files on lithographic film—thus developing the photo-tooling necessary to produce precise, chemically etched customer parts for the aerospace, consumer electronics, defense, energy, medical, microelectronic, microwave, semiconductor and telecommunications industries from a variety of metals including aluminum, copper, brass, kovar, stainless steel and titanium.
For more information about Photofabrication Engineering, Inc. (PEI) and its products/capabilities, visit http://www.photofabrication.com or call 1-508-478-2025. Established in 1968, PEI is a "small business" with 50 employees that holds ISO 9001:2008; AS9100 and ITAR certifications. To understand more about the photo chemical etching process visit http://www.photofabrication.com/etching-process/ or to learn more about Photofabrication Engineering, Inc. please see the short YouTube video.
###