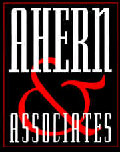 Each year I am overwhelmed with the amount of support we continually receive from our friends in the trucking industry. They truly realize the importance of our fund raising efforts and have been paramount to the overall success of our annual food drives
Phoenix, AZ (PRWEB) July 29, 2011
Hunger is not limited to the holidays and neither are the philanthropic efforts of Andy Ahern, CEO of Ahern and Associates, the nation's foremost expert on transportation acquisitions. Recognizing that our economic recovery has had a lasting impact on the Food Bank's reserves, as evidenced by the fact that some 44+ million people are on food stamps, Ahern has launched a "Christmas in July" food drive to benefit St. Mary's Food Bank.
Throughout the month of July, Ahern and his staff have diligently reached out to colleagues within the trucking and transportation industries to provide economic support for Phoenix based, St. Mary's Food Bank—the nation's first and largest food bank.
Established in 1967, St. Mary's Food Bank has been the recipient of Ahern's food drives for over 10 years, largely because of the remarkable job they do in supporting the hungry and elderly, as well as the high standards St. Mary's adheres to as a non-profit:

90% of the funds collected go to feed families with small children and the elderly.
96¢ out of every dollar goes back into the community.
Last year, St. Mary's distributed over 72,262,239 pounds of food.
St. Mary's has over 400 partnership agencies throughout the country.
As a result of Ahern's annual food drives and through the generosity of his supporters, he has collectively raised well over $1,000,000 in food for St. Mary's Food Bank.
Ahern would like to personally thank the many previous foundation sponsors of the Food Bank such as: American Transport, Inc, The Benesch Law Firm, Fikes Truck Lines, Paschall Truck Lines, Tony Waller, MCH Logistics, Hercules Forwarding, Milan Express, Triple T Transport, and FTL Logistics among others.
"Each year I am overwhelmed with the amount of support we continually receive from our friends in the trucking industry. They truly realize the importance of our fund raising efforts and have been paramount to the overall success of our annual food drives," remarked Ahern.
Those who wish to further Ahern's cause and make a direct contribution can send donations to the following address:
St. Mary's Food Bank
C/o Ahern & Associates, Ltd
2198 E. Camelback Rd. Suite 210
Phoenix, AZ 85016
About Ahern & Associates, Ltd.:
Ahern and Associates is North America's leading trucking and transportation management consulting firm. The skilled consultants at Ahern and Associates specialize in mergers and acquisitions of trucking and logistics companies as well as the restructuring and evaluation of existing carriers that seek to increase operating efficiency and improve profitability. Since 1987, Ahern and Associates has aided hundreds of buyers in the acquisition of trucking and logistics companies throughout the U.S. and Canada as well as assisting many transportation and logistics companies in reducing their overall operating costs and increasing their profitability. For more information, please call 602-242-1030 or visit http://www.Ahern-Ltd.com
Business contact:
A.W. Ahern
602-242-1030
Media contact:
Jason W. Jantzen
Phoenix Marketing Associates
http://www.PhoenixMarketingAssociates.com
602-282-0202
# # #