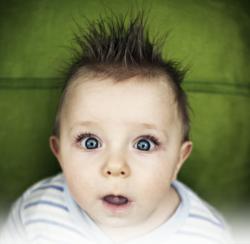 "We encourage those who have friends experiencing their pregnancy together, to sign up for the study as a group." — Paula Tarver, co-author, Advance My Baby - the manual
Tampa Bay Area, Florida (PRWEB) July 30, 2011
Pregnant women who plan to give birth in the next three months and moms who have given birth since June 1 are being sought to participate in a three-year study that gives their child the best opportunity to reach his or her greatest potential, says Jeanne Martin, co-author of Advance My Baby, the manual.
According to the U.S. Government, Attention Deficit Hyperactivity Disorder (ADHD) now affects 1 in 10 children; autism affects 1 in 110 children; and 500,000 babies are born premature annually, according to the March of Dimes. Early births often lead to developmental delays.
"Not one mother expected any of these diagnoses when they gave birth," Ms. Martin says. "Yet, those mothers are spending thousands of dollars each year medicating and treating their children."
This study takes a look at the belief that a sensory integration diet given to children during their developmental years, especially in the earliest days of the child's life, can have a positive influence on these troubling diagnoses.
The theory of this study is that mothers, who spend at least 15-30 minutes with their child three times a day, conducting activities and exercises found in the Advance My Baby manual, will face a lesser chance of their child being developmentally delayed.
How the study works: With the purchase of the Advance My Baby manual ($49.95) mothers will be provided free on-line assessments every three months for the first three years of the child's life ($600 value). The Assessment will measure the child's skills in six developmental categories: gross motor skill; fine motor skill; cognitive; language; self care; and social/emotional behavior.
Mothers are asked to record their activity with their baby in a Home Checklist provided at the end of each chapter in the manual.
As the child ages, the parents will be able to measure developmental progress.
The Assessments provide an early detection tool if the baby is predisposed to developmental delays. The manual provides activities and exercises to develop the underlying sensory system that may be compromised and showing itself as a delay in an area of development.
"We encourage those who have friends experiencing their pregnancy together, to sign up for the study as a group," says Paula Tarver, president of Advance My Baby.
More information about the study and a qualifying application can be found at http://advancemybaby.com/child-development-study/
The manual may be purchased online at the website or on Amazon.
###