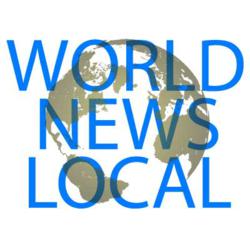 The organization to make a journalist an equal partner in the profits.
San Diego, CA (PRWEB) July 29, 2011
WorldNewsLocal.com has integrated stunning news article mapping with a program to give contributing journalists 50% of all advertising revenues, paid directly from Google for any article submission. The brainchild of SEO expert David Hall, WorldNewsLocal.com has delivered on expectations of introducing a rich, accessible and visually engaging news platform.
"Prior to launching WorldNewsLocal.com and long before my role at SEO Inc, I spent years working in print. What I learned was that people are highly interested in associating events with locations," said Mr. Hall. "News maps are simply the most interesting and engaging way to present that information. Unfortunately, mainstream news organizations either don't get it, or are simply too big and cumbersome to properly integrate this technology."
When polled, test groups reported significantly higher interest in specific news articles when first shown on a map exactly where the story has taken place. 78% of those polled said they would rather see where something is happening on a map before reading the whole story. "I really like being able to quickly zoom in on the map to see where the story is pinpointed to, that's a cool feature!" said Michelle Mathis, a participant in the news site survey comparing WorldNewsLocal.com to other popular online news sources.
"While we are certainly very happy about how the News Map feature is working, I am personally even more proud of the revenue sharing program that we have introduced so that contributing journalists will be receiving an unprecedented share of all advertising revenues the site generates. It is the creative and hard working journalists that produce the content and the industry has always taken advantage of them. We want to lift them up and reward journalists for their efforts. It's one thing for an editor to have the integrity to stand behind a reporter, it's another thing for the organization to make a journalist an equal partner in the profits. We're committed to both!" said Mr. Hall.
Reporters interested in getting paid for article submissions to WorldNewsLocal.com can get set up to start contributing instantly at http://www.worldnewslocal.com/user/register
# # #