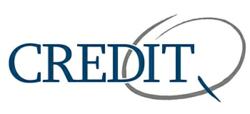 Newport Beach, CA (PRWEB) July 30, 2011
CreditQ, the new one-stop financial website, announced today that it has expanded its credit card review features. The new features will help visitors find exactly the kind of credit cards they're looking for. Shoppers can also access a wealth of information about nearly every credit card on the market.
The new information goes beyond that offered by most other credit card websites. CreditQ has put together a comprehensive collection of credit cards in all categories. For example, shoppers can find 12 cards created especially for people with bad credit. By contrast, most credit card review sites only offer three or four choices.
There are instant search features to access specific kinds of cards. Consumers can browse by card type, credit card rewards, card issuer or by credit rating. The cards range from credit cards for travel, gas, and department stores to Pentagon federal credit cards and guaranteed approval cards.
CreditQ offers visitors all the information they could want about every card listed on their website. Within each category, CreditQ gives a comprehensive rundown of the top cards, along with all the features associated with a particular card. Visitors can get APR information, learn whether there's an annual fee, see if the card can be used for balance transfers and, if so, determine the balance transfer fee. They can discover whether a card offers a rewards program, and the kind of rewards currently being offered.
To learn even more about a card, shoppers can click on the "more information" tab and read in-depth reviews about each card, including a list of pros and cons.
Additional tabs give access to a rundown of the rates and fees associated with a card, its rewards programs and perks, and the credit score an applicant needs to qualify for approval. For those who don't know their credit score, CreditQ.com gives visitors access to a variety of free credit score and credit report services.
More than just a credit card website, CreditQ offers individuals and businesses a large library of helpful financial resources. Consumers can apply for personal, VA, wedding, holiday and payday cash advance loans. They can get comparison quotes on auto, health, dental, travel and pet insurance. They can access mortgage loan and refinancing information, learn how to invest, read about retirement planning and find money to finance an education.
The website also offers visitors access to 16 handy and free financial calculators. Consumers can find out the cost of a home refinance, determine mortgage affordability, calculate retirement savings and figure out car loan repayments.
Other free services include current bank rates, credit interest rates and a large library of money-related articles written by financial experts covering everything from tips about budgeting and saving to common myths about credit repair.
# # #