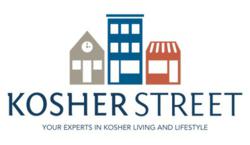 Kosherstreet will be posting and blitzing their site with exciting new Kosher Gourmet Recipes and meal plans that are specific to the upcoming 9 Days.
(PRWEB) July 29, 2011
From Soups, to Salads, Pasta, Fish & Vegetable Dishes kosherstreet.com cooking experts have put together tried and true recipes that are simple, quick and delicious for the at-home cook to make. No more guess work or scrounging around for last minute ideas to make when the kid's ask, "What's for dinner tonight?" – Kosherstreet has all the how-to cooking videos and meal plans just a mouse click away.
9 days. 100's of easy meals to choose from. Delicious food. Happy family - kosherstreet.com.
Kosherstreet.com is the much buzzed about website for those who are living a "kosher" lifestyle. This little gem of a site is no longer the best-kept-secret among the moms and dads who are looking for great recipes, party ideas, travel tips, kids crafts, parenting advice, latest fashion picks, & home DIY Décor how-to. Just like the best friend & next-door neighbor, our "expert" team along with our everyday "regular people" bloggers– are sharing their best tried & true material for living the best "KOSHER" Life !
To check out our daily kosher lifestyle posts visit http://www.kosherstreet.com & come be a part of our neighborhood.
###