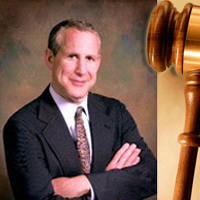 Martin Sir is an Awesome, Outstanding, and Dedicated Lawyer! John Agee a Wonderful Paralegal!
- Felicia, a divorce client
Nashville, TN (PRWEB) July 30, 2011
Martin Sir & Associates is proud to announce its 31st year in service, the law firm assists families in the greater Nashville area going through divorce, child custody or family law issues. Their attorneys also help individuals who have been harmed in a car accident, by negligent health-care workers or hospitals as well as those who have been injured by the negligence of another. Martin Sir helps clients get through difficult times with experienced legal advice in a compassionate but firm, aggressive manner.
Going through a divorce is a very stressful event, one of the most difficult experiences a person can experience, short of the death or illness of a loved one. Divorcees need a compassionate, aggressive, intelligent and knowledgeable divorce attorney working for them, one who will protect their rights and establish fair and equitable child and spousal monetary support. If children are involved in the divorce, in many cases the court determines the child custody arrangements. If the spouses have children together while married, the parents have joint guardianship over that child and the parental rights are equal. Upon divorce, each parent has an equal right to the custody of the child when they separate.
Every year, 100,000 Americans die as a result of medical malpractice. Even the best doctors can be careless or make mistakes that cause harm or death to their patients. Martin Sir is committed to successfully fight for the rights of his clients based on his personal philosophy: he must believe in the justice of your cause. He and his staff work diligently to ensure that all personal injury clients receive fair and prompt compensation. The Law Firm of Martin Sir & Associates has regular access to physicians and nurses to assist in the preparation of these cases, including vehicular accidents, all types of personal injury claims, medical malpractice and job-related injuries. Sir's aggressive, but composed approach will help resolve your dispute and assure that your interests are protected.
For more information about his areas of practice visit martinsirlaw.com. For a free initial consultation, please call 615-256-5661 or email us at john(dot)agee(at)martinsirlaw(dot)com.
# # #