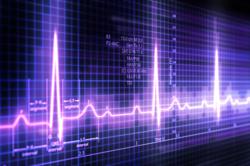 Our most productive investment remains our people. It is through their dedication, skills and initiative which will allow us to move ahead.
Leesburg, VA (PRWEB) July 30, 2011
Margaret Jones Kilmartin joins the CMS team as National Sales Director. She has over twenty years of experience in sales, marketing, business development and leadership. She has experience in hospital, home health, pharmaceutical and biotechnology. She is an entrepreneur and has successfully launched start-ups and joint ventures. Her success has garnered numerous regional and national awards for performance. Mrs. Jones Kilmartin pioneered the model of Reimbursement Marketing in the launch of Remicade for Centocor. A graduate of The University of Alabama, she also holds an MBA certificate from Tulane. She resides in Northern Virginia with her family.
Mrs. Jones Kilmartin will work out of the Virginia office and will report directly to Lawrence Stanley Vice President of Sales. As National Sales Director for CMS, Mrs. Jones Kilmartin will oversee field sales representatives, development and training. Mrs. Jones Kilmartin remarked, "I am very excited about this opportunity, as we have all of the resources in place to be the world leader in arrhythmia management."
Cardiac Medical Services, Inc is a sales and marketing organization for arrhythmia management services designed to assist cardiologists, interventional cardiologists, and electrophysiologists with identifying difficult to diagnose arrhythmias. CMS provides all of the necessary capital equipment to each facility enrolled in its service, eliminating the need for cardiology practices and hospitals of having to invest in the capital equipment or a 24/7 cardiac diagnostic center.
###