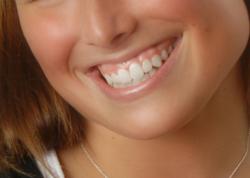 "The goal of this website is to help dentists increase their local dental marketing to attract new patients, and the other to provide consumers access to a database of local dentists when a dental health need arises," said Bobby Dale
Minneapolis, Minnesota (PRWEB) July 31, 2011
Minnesota's top web marketing consultant, Bobby Dale, has today claimed stake on yet another piece of real estate in cyberspace with a new directory website that connects consumers searching for dentists in Minneapolis, Minnesota.
"The goal of this new website directory is two-fold: one is to help dentists increase their local dental marketing to attract new patients, and the other to provide consumers access to a database of local dentists when a dental health need arises," said Bobby Dale.
DentistMinneapolis.org is a new dental marketing initiative aimed at assisting consumers in the Minneapolis area to find a dentist. Essentially dentists can contact the site to become listed.
Bobby Dale, who is a Minneapolis web marketing consultant with ProWebMarketers.com – the owner of this dentist portal, has explained what they are doing with DentistMinneapolis.org
""Our website is a marketing vehicle for dentists to connect with new patients. We know that people use the internet to search for local services and so we wanted to ensure that they would be able to get a comprehensive list of dentists in the Minneapolis area."
Dentist Minneapolis is a user submitted directory and has a handy map function where the different dentists listed on the site can be seen geographically. The map can be zoomed in and moved about so a visitor to the site can easily locate the dentist that best suits their location.
"We want the site to be as user friendly as possible. People want to be able to get on the site, find the dentist in Minneapolis that best suits them and then get on with their dental inquiry. This is what DentistMinneapolis.org does and it does it very well."
The advantages for dentists are clear as well. Studies show that more than 97% of people seeking services in their local area now use the internet before any form of directory. In simple terms a dentist who is not listed online is a dentist who is missing out on this kind of traffic.
Armed with such knowledge, Dale immediately put plans into place and has come up with the Dentist Minneapolis website, which has effectively capitalized on the Google revelation, and has now provided an easy access for people to find a new dentist in their local community.
Pro Web Marketers also owns other dental marketing websites in the Minneapolis area such as DentistMinnetonka.com, DentistEagan.com, DentistsStPaulMN.com, MNDentists.org, DentistWoodburyMN.com and DentistsEdenPrairie.com.
Dale says it provides an easy way for people to find dentists to interview.
###