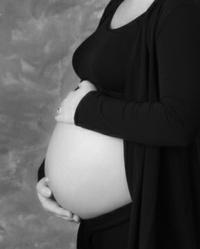 "There is no doubt that pregnancy is a beautiful and joyful time in the lives of couples"
Minneapolis, MN (PRWEB) July 31, 2011
"There is no doubt that pregnancy is a beautiful and joyful time in the lives of couples," says Bob Dale, a Minneapolis Photographer whose namesake studio, Dale Studios, reflects the sophisticated style of the photographer who has won numerous awards for his portraits. Dale new pregnancy portrait line focuses on making each portrait a work of art, something that both mother and child will enjoy displaying in their homes for years to come.
In addition to his breathtaking photographs of pregnant women, Dale enjoys documenting children and families as they grow. Dale's new pregnancy portrait line includes having siblings in the portrait with pregnant Mom. "The goal of our new pregnancy portraits is two-fold: one is to help capture the beautiful time in a woman's life that she is having a child , and the other is to provide a memorable time in the siblings life when they can experience their mom creating a new baby," said Bob Dale.
As a Minneapolis photographer, Dale's photographs capture the perfection of your tiny newborn, the joy of toddlers, and the wonder of school age children. Dale's portraits have earned him Fuji's Masterpiece Award, and he has had a photograph featured at an EPCOT exhibit sponsored by Kodak. Dale's twenty plus years of experience as a Minneapolis photographer have taught him how to create photographs that capture timeless moments. Dale offers a number of packages designed to meet the clients' needs, and spends time making sure that the soon to be mother is happy with the experience.
For more information or to make an appointment at his photo studio, contact Dale Studios at (952) 400-1020 or see their family portrait studio by visiting their website.
###