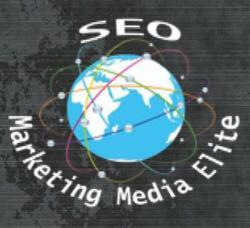 You Dream it and we will build it!
(PRWEB) July 31, 2011
SEO Marketing Media Elite, an Indiana web design and SEO marketing company, salutes the men and women in uniform. One of the owners served in Iraq and had been in the military for over ten years. The company as a whole truly understands what sacrifices are taken when serving in the military. The sacrifices are not just taken by the person serving in the military but it also takes a toll on the family as well. Because of this they would like to give back to the soldiers that are or were dressed in uniform.
SEO Marketing Media Elite is running a contest that will give a veteran owned business a free website. The contest will be run from August 1, 2011 to September 1, 2011. The winner of the website will be announced on Labor Day September 5, 2011. In order to enter the contest any past or present veteran can click here and submit a short essay on why they should be the one to win the website. There needs to be a photo of the veteran in uniform performing their MOS submitted as well. SEO Marketing Media Elite will read all essays and choose a winner. The winner will work with their team of experts to make a custom business website up to 20 pages an estimated value of three thousand dollars. The winning veteran's picture and story will be featured on the website. They will also create a web page on the site dedicated to the stories submitted.
SEO Marketing Media Elite is a full service website design, website development, SEO (search engine optimization) and internet marketing company. No matter what the size of the company they offer a wide range of development, programming, and marketing service to meet your needs. They also offer Facebook design, graphic design, and website hosting plans. SEO Marketing Media Elite takes satisfaction in being hardworking, honest and having pride in their work.
SEO Marketing Media Elite is a U.S. Company based out of Northwest Indiana, but no matter where you are in the country SEO Marketing Media Elite's web designers and SEO marketing agents can make your dreams become a reality. They are a national company with a hometown feel. Give them a call at 1-866-942-5673 or visit them online.
###