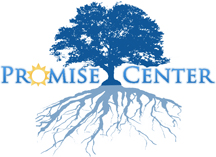 For those who are looking for MORE!
Atlanta, GA (PRWEB) August 24, 2011
The Promise Center Church in Buford, GA is a prototype demonstration of the revolutionary change that is happening in the Church right now.
As everybody knows, things are changing in our world- the Scientific Revolution and the information age have plummeted all everyone into unprecedented change in every area of life.
And, the Church is also at a critical time of change and going through a radical revolution.
Many statistics say that thousands are leaving the traditional church, while many others sit idly by, tired of listening to unexamined tradition that has been taught for centuries. Discontent is mounting. People are tired of the "hype." They are more than tired of the false pretenses and "evang-elastic" words.
What makes "The Promise Center Church" distinctive is that it represents the "new breed" of the future Church. Founded by Dr.Kluane Spake, The Promise Center is designed to be the real deal with real people who want to actually experience God at church, in their daily lives, and in the Market Place.
The Promise Center Church determines to empower a generation with purpose and destiny.
They are a committed group who want to exchange outdated language to that of exciting words of passion and destiny that engage in the needs of current reality and promote social impact, action and strategy.
Importantly, The Promise Center Church model is apostolically led and prophetically influenced. The teachings of Dr. Kluane Spake makes the often outdated Bible stories become very current, relevant and applicable.
Spake says, "This church is for everyone -- and especially for the Christian who is searching for MORE!" This Church is a Regional Ministry Training Center, offering a Bible College, cultural diversity, deep worship, casual dress, a developing quality children's church, and fun.
A big part of this revolution is that The Promise Center has replaced the past hierarchical system of Church Government with a complimentary and experienced multiple eldership. Leaders have been drawn from across the country to activate a greater vision that also incorporates their individual vision. Together, these elders create an environment where the unique potential of each individual can be actualized.
Come join the revolution.
The Promise Center meets every Sunday at 11 a.m. at the Wingate Hotel, 1355 Mall of GA Blvd. (Exit 115 WEST off 1-85), turn south on Mall of GA blvd. 1/4 mile on left.
Dr. Kluane Spake is a traveling keynote minister, Church reformer, Ministry Mentor, and the apostolic founder of The Promise Center.
###