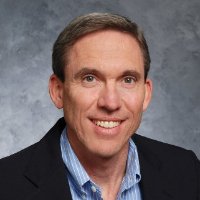 CTX is a key alliance partner... to help us better serve the channel-management needs of our IT clients. -- Glenn Gow, Crimson
Westport, CN (PRWEB) August 12, 2011
CTX Resources, a new firm launched at the end of 2010 to provide information-technology (IT) companies with interim talent to fill short-term gaps in their partner channel-management resources, and Crimson Consulting Group, the marketing consultancy leader based in Los Altos, Calif., have formed a strategic business alliance.
According to the terms of the agreement, CTX and Crimson will engage in joint marketing activities, provide each other with business referrals, and collaborate on client project proposals, staffing and service delivery.
"A joint project earlier this year with a leading global IT provider convinced us that CTX is a key alliance partner with impressive executive talent and industry contacts to help us better serve the channel-management needs of our IT clients," said Glenn Gow, Crimson founder and chief executive.
CTX President Stephen Reid said, "The alliance with Crimson, with its long track record of success, in-depth marketing expertise, and excellent reputation, positions CTX Resources to better serve IT companies that need support to help them kick-start execution of any of their partner channel-marketing and sales initiatives."
About Crimson Consulting
Founded in 1991, Crimson Consulting Group (http://www.crimson-consulting.com) is an end-to-end marketing consultancy that specializes in channels and partners, products and markets, Interactive, and demand-generation services. Recently, Crimson ranked #39 on Inc. Magazine's Top 100 list of consulting firms, and was named one of Silicon Valley's "50 Fastest-Growing Privately Owned Companies" by the Silicon Valley/San Jose Business Journal. Fortune-1000 clients include Cisco, HP, IBM, Intel, Microsoft, Oracle, SAP, and Verizon.
About CTX Resources
CTX Resources offers short-term channel-management talent to IT companies as an alternative to traditional full-time employees or other resourcing arrangements. Reid, the firm's president and founder, spent more than 17 years in senior channel-management roles at IBM Corp. Members of the company's advisory board includes former IBM senior global channel-marketing and sales executives Debra Thompson and Mark Ouellette. More information about CTX Resources can be found at http://www.ctxresources.com.
###