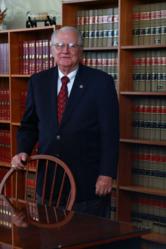 There is an unprecedented movement to target immigrants in this Country"
Melbourne, FL (PRWEB) August 01, 2011
According to the American Immigration Lawyers Association, proposed changes to our immigration laws make it harded to immigrate into this country, and will abolish temporary protection to those immigrants who need humanitarian visas. Humanitarian Visas include provisions to assist an immigrant from being deported due to a severe natural catastrophe in their country of origin. Mr. Fernando Palacios, a 30 years of experience attorney, heading Arcadier and Associate's P.A. Immigration department comments on the current immigratory predicament.
The Diversity Visas program for immigrants is commonly known as the Visa Lottery. According to the Immigration and Naturalization Services which is the Federal agency responsible for upholding our immigration laws and programs, this Visa Lottery program was initially created by Congress to diversify the American immigrant pool and award a certain set of visas to countries who traditionally have a low immigration rate of immigration applicants. Countries such as Brazil, Canada, China ( continental) , Colombia, Dominican Republic, Ecuador, El Salvador, Guatemala, Haiti, India, Jamaica, Mexico, Pakistan, Peru, the Phillipines, South Korea, England (except North Ireland) , and Vietnam, are exempt from the Visa Lottery because these Countries have sent to the United States more than fifty thousand Immigrants to the United States in the past five years. Pursuant to the statistics proportioned by the State Department, approximately fifteen million people participated in the Visa Lottery this past fiscal year, which represents an increase in applicant participation of two million more people than the previous year.
Pursuant to 8 U.S.C. 1153, every year 55,000 visas are awarded through the lottery visa. This means that currently, less than 0.3% of the visa lottery participants receive an actual Visa. Additionally, from the 55,000 visas, 5,000 Visas are reserved for NACARA, which is a program that awards up to 5,000 Visas to citizens from the country of Nicaragua. Despite the popularity of the program which provides an opportunity to obtain a U.S. Visa, currently, Congressman Robert Goodlatte, Republican from Virginia, has presented a Bill known as the Security and Fairness Enhancement (SAFE), to eliminate the Visa Lottery program. Currently, this bill is being discussed by a committee headed by legislator Lamar Smith, a Republican from Texas. Mr. Smith has likewise presented a bill known as Hinder the Administration's Legalization Temptation Act (HALT Act) that would do away with such traditional immigration policies such as eliminating humanitarian parole, doing away with waivers of admissions, and abolish the TPS program which provides refuge to refugees from countries who have been victimized due to catastrophic natural disasters or severe political distress.
The American Immigration Lawyers Association's (AILA) members are very concerned and have been lobbying to prevent such measures. A 30 year preeminent immigration attorney in Melbourne, Florida, Fernando Palacios from Arcadier and Associates, P.A., and a member of AILA is concerned that immigrants are being used as scapegoats for our economic woes. Mr. Palacios states that "the HALT and SAFE Acts proposed, should they pass, will create a significant injustice not only to the immigrants, but to thousands of citizens who have family members that are currently protected by such safeguards." Mr. Palacios continues, "there is an unprecedented movement to target immigrants in this Country; the animosity shown by many members of the republican party towards immigrants resembles the times when individuals of Mexican descent where removed from this Country even though they were citizens."
###