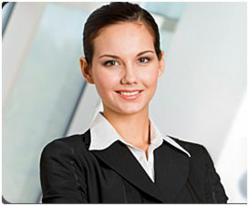 CornerStone is one of the best staffing agencies I have ever worked with. They are responsive and present for their employees. They are proactive in ensuring they are providing excellent staffing!
~ Jacquelin J.
Dallas-Fort Worth, TX (PRWEB) August 08, 2011
CornerStone Staffing opened in June 1991 with its downtown Fort Worth office touting qualified and reliable temporary associates. With its first two employees, CornerStone began servicing Harris Hospital and Radioshack.
CornerStone, focused on clerical staffing, diversified to better serve its clients and began staffing manufacturing plants and warehouses all over Tarrant County; including staffing 2,200 people for Nokia, building cell phones at three different locations. Soon after that, a new concept came to town…"buy your own stocks" through a company called TD AmeriTrade and CornerStone was asked to staff their new Alliance call center.
It has been quite a ride. CornerStone began with one office and two clients, and then expanded to its current ten offices servicing over 100 different companies in the DFW area. CornerStone is kicking off its 20th anniversary by entering the Dallas market with its newest branches in Addison and downtown Dallas.
Now, celebrating 20 years in the DFW market, CornerStone looks back on some great memories and lasting relationships with which it is still blessed; Texas Health Resources (formerly Harris Hospital), RadioShack, TD AmeriTrade, and many, many others. CornerStone is looking forward to many more partnerships in the next 20 years. Testimonies to its excellent service are available.
On behalf of all the employees at CornerStone Staffing, they would like to say thank you! They truly appreciate your business, and to show you that they mean it, CornerStone Staffing is offering four hours free temporary service to any clients referencing this article when placing an order.
About CornerStone Staffing: CornerStone Staffing has ten metroplex locations including six clerical/administrative recruiting offices located in Addison, Arlington, Bedford, Downtown Dallas, Downtown Fort Worth and Westlake, three light industrial recruiting offices located in East Fort Worth / Haltom City, Lewisville and Watauga, and its Professional Placement office located in Arlington.
Learn more about CornerStone at CornerStoneStaffing.com or call 1.888.419.4119.
###