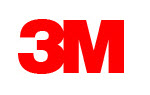 (PRWEB UK) 1 August 2011
Koozai have been chosen by manufacturing giant 3M to manage UK SEO campaigns.
3M have a long history of innovation; manufacturing a diverse and expansive range of products. From functional adhesives to precision medical supplies, they have become a world leader in numerous fields.
When seeking an online marketing agency to manage ongoing SEO campaigns for the 3M Select website, they sought an ambitious company with a proven track record for getting results. Following an extensive consultation period and a number of pitches, they chose Digital Marketing Agency, Koozai.
The new working partnership, which begins in July 2011, will see Koozai manage all Search Engine Optimisation for the 3M Select store. So as well as improving current targeting and site strength, they will also look to provide extensive ongoing support and expert recommendations. The ultimate goal will be to improve the ROI for the site and general search engine visibility for the brand.
Speaking on behalf of 3M, Andy Johnson, eChannnels Web Development Manager, said that "Working with Koozai would provide a fantastic opportunity to grow our business online in the UK."
"When looking for a Digital Marketing Agency to manage our SEO, we wanted to make sure that we chose a company who matched our ambitions and would provide us with the dedicated service we need. 3M Select is currently performing well online, but there is still room for improvement. I'm confident that with the help of Koozai we can start to achieve even greater levels of success."
In response, Samantha Stratton, Digital Marketing Director at Koozai, said "3M is a globally recognised brand with a fantastic reputation, so we are delighted to have been chosen to manage the SEO for their UK Select store. Whilst it goes without saying that we will work hard to ensure the campaign is a complete success, it is vital that we repay the trust they have put into us and come up with results that exceed all targets."
"They could have gone to one of the larger agencies in our industry, but chose Koozai instead. This is a measure of how far we've come as a company and will hopefully pave the way for future growth. In the months and years to come, we hope that 3M Select will become one of our biggest success stories."
About 3M
The Minnesota Mining and Manufacturing Company, later becoming 3M, was founded in 1902. The company is synonymous with developing a wide range of innovative products. The brand includes a number of household names, including Post-it notes, Scotch Tape and Littmann stethoscopes. 3M Select is an online store dedicated to selling a comprehensive range of products from right across the business. This includes a diverse selection of items for the office as well as for building industries, the medical profession and electronics trades.
###