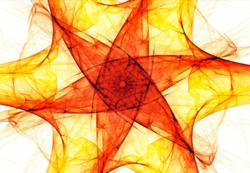 This is a financial software dream team. ...[T]his management team should be able to make some serious inroads in the mid-market.
-Craig Schiff
CEO, BPM Partners
Norwalk, CT (PRWEB) August 02, 2011
XLerant, Inc., http://www.XLerant.com, a leading provider of budgeting software for mid-sized organizations, today named a new leadership team. Jim Perakis, former Chairman and CEO of Hyperion, was named Chairman of the Board, Ted Dacko, formerly CEO of HealthMedia, was named CEO, Sal Arena joined the company as Vice President of Sales and Joanne Brunn, PhD, became Vice President of Client Services.
"We now have a superb team to drive results and ensure even better client success so that we can energize a culture of budget accountability for a much broader audience. We are honored to have these four highly-regarded industry experts join our company," said co-founder Lawrence Serven.
Co-founder Charles Pevsner, CTO, noted, "Attracting these deeply experienced executives to XLerant validates the potential of this company, and provides all the talent we could want to scale this business into the future."
Jim Perakis, formerly Chairman and CEO of Hyperion Solutions, has over 30 years of leadership experience in the financial software industry. Ted Dacko was most recently CEO of HealthMedia, which he sold to J&J in 2008. Prior to that, Ted has held senior leadership positions at Hyperion, Comshare, Orion Micro Systems, Corporate Class Software and FAME Software.
Sal Arena has held sales leadership positions at OutlookSoft, Hyperion, and Business Objects as well as in other financial software companies. Joanne Brunn has consulted with many early stage companies, and has held leadership positions with Citicorp, Chemical Bank, LEGO Direct, and with Hyperion during its early days.
Craig Schiff, CEO of the vendor independent advisory services firm, BPM Partners, noted, "This is a financial software dream team. With a unique, process-focused budgeting application and a growing base of fully implemented existing customers, this management team should be able to make some serious inroads in the mid-market."
About XLerant
XLerant is a software solutions company that builds and implements innovative, practical, and incredibly powerful corporate budget preparation software for mid-sized and large organizations, helping to energize a "Culture of Budget Accountability" with users, without requiring users to have accounting ability.
XLerant's premiere budgeting and planning application, BudgetPak, replaces traditional Excel-based budgeting and provides organizations with maximum user flexibility and financial controls relieving the financial team of programming a mission critical application in Excel, which is not a development environment.
Improved communications, greater ownership of the numbers and increased transparency enables companies to better manage company financial performance throughout the fiscal year.
###