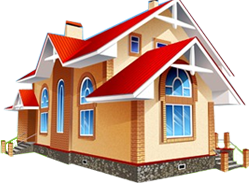 yChatter is the revolutionary new way to find flats to rent in London. We have taken the best features of social networking
London (PRWEB UK) 5 August 2011
Concerns about privacy are no longer an issue when renters or property owners use yChatter.com, the newest site to find a flat to rent in London. The site allows owners to create a listing for their property or house share. Renters then create an account, set up a profile and list the criteria they need in a house share or flat. They can browse flats to rent in their area that match the criteria in their profile.
When a renter finds a room to rent that piques their interest, they can put that property or house share on their watch list and then send a message to the property owner without having to reveal their direct contact information. Renters can ask questions about a particular room to rent or book a viewing with the owner, and they choose when to reveal their contact information to the property owner.
Cheryl Aitken, co-founder of yChatter.com, says, "yChatter is the revolutionary new way to find flats to rent in London. We have taken the best features of social networking sites and combined them with real estate website capabilities to create this new way to find a house share,rent a room, or to be connected with prospective renters."
yChatter is a free service that makes it easy for renters to sort the many flats to rent currently on the market so that they only spend time looking at the house share listings that meet their needs. The site also allows renters to look at flats to rent that don't match the criteria in their profile so that they can see what else is on the market.
Users of yChatter.com can also upload photos, which, like on social networking sites, make it easier to find a room to rent. Renters who upload a photo of themselves are seven times more likely to win the best flats to rent or a house share that meets their needs, and property owners are much more likely to find a good renter if they upload photos of the property.
It can take anywhere from a couple of days up to a month to find a room to rent, so yChatter.com recommends looking at several properties. Renters can place several flats to rent on their watch list, and the site allows them to stay organized while searching for a room to rent.
Owners wanting to let their properties on yChatter.com can also see who is watching their properties and send offers to prospective renters. Renters can accept or reject the offers for a house share or room to rent right on the yChatter website without having to call owners and let them know.
"We are so thrilled about bringing yChatter.com to the London rental market so we can help residents find flats to rent," Aitken says. "With social networking becoming as popular it is, we believe that renters and property owners alike will be as excited about yChatter.com as we are."
About yChatter
yChatter.com is owned and operated by Premium IT Solutions Pty Ltd. The site is an online neighborhood that allows renters and property owners to interact socially online.
###