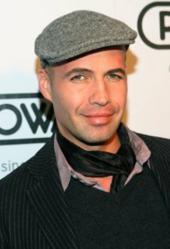 Shot on location takes on a literal meaning as a new Dallas, Texas horror film promises suspenseful twists and turns as it takes place where the movie is actually being filmed.
Dallas, TX (PRWEB) August 04, 2011
Dallas-based and award winning production company, Media World Studios, in association with FTG Media, announced today they will begin filming their newest SAG feature film, "Ghost of Goodnight Lane", starring Billy Zane (Titanic), Lacey Chabert (Mean Girls), Danielle Harris (Halloween), Matt Dallas (Kyle XY) and Richard Tyson (Black Hawk Down) in Dallas next week, August 8th.
Written and directed by industry mainstay, Alin Bijan, the new horror film is inspired by real events occurring at Bijan's Texas production company, Media World Studios. "We've known for a long time we had a ghost here, in the studio," says Bijan. "Over the years, we kept a running log, kind of a diary, to document incidents as they occurred."
Bijan went on to say, it had never been his intention to create a movie based on the documented incidents that occur on a weekly basis. Staff and visitors experienced visions of an unknown man, heavy equipment moving on its own, and even an invisible slap to the face.
It wasn't until 2010, when Paranormal Activity Investigators confirmed the presence of paranormal activity in the studio that Bijan began to think, he might have the makings of a fantastic horror film.
A team of investigators found the studio to be "haunted" based on results from field tests and recorded Electronic Voice Phenomena (EVP).
"A horror film about a haunted movie studio, that's being shot in the same studio where the story was inspired, immediately creates buzz that can not be manufactured. We couldn't resist being involved," states J. D. Sanders who's FTG Media Group serves as the new independent film's Executive Producer.
Bijan's movie studio and its resident paranormals have been abuzz for weeks with staff and crew involved in preproduction on the new film. Bijan points out, "Preproduction for this film is a little different than most, especially when it comes to scouting for locations. Since this film is based on paranormal incidents here in the same studio, 90% of our film will be shot right here!"
Bijan's 20-year body of work is comprised of several feature films, including Producer/Director on Bells of Innocence, starring Chuck Norris; Television shows on Discovery, Fox, and A&E, among others, as well as, many national commercials and industrials. On "Ghost of Goodnight Lane", Alin Bijan is the Producer and Director. FTG Media is the Executive Producer. LA-based cinematographer, Philip Lee, is the Director of Photography. The Composer, Sound Designer, 1st AD, and Editor are long-time Dallas industry favorites, Amin Emam, Johnny Marshall, Johnny Gordon, and Jonny Revolt, respectively. Co-Writer, Amy Acosta. Los Angeles Casting Directors Don Pemrick and Dean Fronk. Dallas Casting Director Tara Di Leva.
Established in 1984, Media World credits include nationally broadcast TV programs and feature films on Fox, CBS, HBO, Discovery Channel, Travel Channel, A&E, and USA Network, among others.
Social Media at Facebook and Twitter
# # #