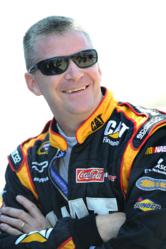 Bristol, TN (PRWEB) August 04, 2011
Remember the Miners (RTM), the non-profit organization dedicated to honoring coal miners and their legacy through public awareness campaigns and charitable contributions, is excited to announce a new crowdsourced poll with driver Jeff Burton, driver of Richard Childress Racing's No. 31 Caterpillar Chevrolet in the NASCAR Sprint Cup Series. This poll will determine Burton's driver introduction music when he walks onto the track during IRWIN Tools Night Race at Bristol Motor Speedway on August 27th.
To access the poll, click here.
The poll will canvas participants online to determine which song will be used to introduce Jeff Burton to the speedway. There will be three options: Jimmy Buffett's "Cheeseburger in Paradise," "Welcome to the Jungle" by Guns N' Roses, and "Coal Keeps the Lights On" by Neil Spears, who will be appearing at the race.
To support the RTM Scholars Program, RTM and Bristol Motor Speedway are offering a special RTM ticket package for the IRWIN Tools Night Race. A portion of the proceeds will go directly to the RTM Scholars Program, which raises money for the West Virginia Coal Foundation to support miners and their dependents in their ongoing educational pursuits.
In addition to admission to the race, the RTM ticket package will include access to an exclusive RTM event, a $20 donation to the RTM Scholars Program, a meet and greet with Mike Crowder and Jerry "Wildman" Edwards from Spike TV's hit series COAL and a surprise NASCAR personality appearance.
The poll will open August 4th. Supporters of Remember The Miners are encouraged to vote for Neil Spears, as his hit song "Coal Keeps the Lights On" embodies the awareness pursuits of the non-profit organization. Neil is also a Kentucky native, making this event even more meaningful for his cause.
Tickets to NASCAR's most popular race, including celebrity guests and musical entertainment, can be purchased here. All proceeds benefit the RTM Scholars Program. Purchase your ticket today and support the RTM Scholars Program.
About Remember The Miners (RTM)
Remember the Miners is a public awareness campaign dedicated to honoring the legacy of all miners and the mining industry, bringing the human element to the forefront of the energy debate, and remembering the miners who have fallen. The RTM Scholars Program, in conjunction with the West Virginia Coal Foundation, benefits dependents of miners by raising funds for the purpose of education within the mining industry. RTM also raises awareness about the sacrifices miners and their families make for our country. For more information, see http://www.remembertheminers.org.
###