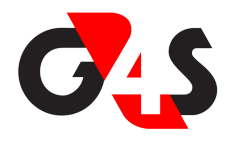 LUS Fiber sought to find partners in this project that understood the value and benefit of what this technology means to an entire community. We found that partner in G4S Technology.
Omaha, NE (PRWEB) August 08, 2011
G4S Technology LLC (formerly Adesta), a systems integrator and project management company for communication networks and electronic security systems, is pleased to announce they have been awarded a multi-year, contract to provide network deployment and customer fulfilment services for LUS Fiber, in Lafayette, LA. Under this contract, G4S Technology will perform a variety of services to facilitate communications and entertainment services to business customers in the greater Lafayette metropolitan area.
LUS Fiber is Lafayette's community owned telecommunications system providing video, Internet and phone services to the residents and businesses over the city's 100% fiber optic network. The build-out of this revolutionary network was completed in 2010, and now Lafayette is poised to receive new advanced technological tools and applications that will enable their communities to work smarter and faster, help educate students more effectively and conveniently and deliver quality healthcare more efficiently. The network will also allow the citizens and businesses to take advantage of next generation advanced communication applications such as high-speed Internet, IPTV television and digital telephone services.
"This 100% fiber optic network is the first municipal fiber-to-the-home (FTTH) system serving an entire community in Louisiana. We are happy to be a part of bringing these advanced services to Lafayette, and are honored to be assisting LUS Fiber with the betterment of communication, healthcare and education. This network will be paramount in helping these communities to increase efficiencies and will brighten their economic future," said Bob Sommerfeld, President of G4S Technology.
"LUS Fiber sought to find partners in this project that understood the value and benefit of what this technology means to an entire community. We found that partner in G4S Technology. They are truly committed to helping us provide broadband service to our customers through a knowledgeable and experienced staff who are dedicated to solidifying Lafayette's future through technology," states Terry Huval, Director of LUS Fiber.
About G4S Technology
G4S Technology (formerly Adesta) brings innovative, flexible and cost-efficient thinking to the design, construction and maintenance of stand-alone or integrated communication networks and security systems. For nearly two decades, G4S Technology has offered commercial, industrial and governmental clients an efficient single point of contact for all their project issues. A trusted partner to customers and suppliers around the world, G4S Technology takes great pride in delivering outstanding technology, superior control and a great return on investment.
G4S Technology has deployed over two million fiber miles in more than 200 rural and metropolitan areas and completed over 1,500 electronic security systems projects in the United States, Europe, Asia, Central America and the Middle East.
Headquartered in Omaha, Nebraska, G4S Technology is managed by executives from the telecommunications, construction and security industries. The company is a leader in providing innovative, turnkey solutions for advanced communication and security systems.
About G4S
G4S is the world's leading security solutions group, which specializes in outsourcing of business processes in sectors where security and safety risks are considered a strategic threat.
G4S is the largest employer quoted on the London Stock Exchange and has an additional stock exchange listing in Copenhagen.
G4S has operations in more than 120 countries and more than 625,000 employees. For more information on G4S, visit http://www.g4s.com or http://www.g4s.us.
For further inquiries, please contact:
Laura Kocher, Communications Specialist
(402) 233 7570
Laura(dot)kocher(at)usa(dot)g4s(dot)com
# # #