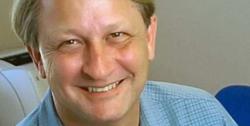 ". . . philosophically, we are staying right where we are - ahead of the curve."
Ashland, OR (PRWEB) August 05, 2011
Today marks one year since the team behind Vortx, Inc. acquired AspDotNetStorefront (http://www.aspdotnetstorefront.com) to strengthen the product growth of this extraordinary Oregonian company.
The theme that has run through the past year will culminate in this anniversary month, with a software release which celebrates the concept "Let the Mighty help the Merchants."
Relationships have been built and enjoyed with giants like PayPal, Google, buySAFE, Amazon, Bongo-US. The fruits of those relationships mean that the forthcoming release of the MultiStore shopping cart will be multi-store, multi-national and multi-channel. It will also be "deep-clean" – scanned fully PCI compliant, and with a new tranche of payment methods that allow the processors to seamlessly capture the cardholder data without it ever touching the store itself. This remarkable new interface makes room for the long-awaited CheckoutByAmazon, plus quick and easy boarding for the PayPal family of products, and new "payment vaults". No other cart can compete on safety and usability in the checkout.
The past year has also seen a deep commitment to knowledge sharing. AspDotNetStorefront has hosted 42 live, free webinars, hosts over 2000 pages of ecommerce information, runs two blogs, a developer forum and sponsors .Net events around the world.
And what of the year to come? It began well, with a sold-out Vegas conference at The Venetian, followed by expansion into the UK, where AspDotNetStorefront now has staff, offices, and a local store. Founding owner and CEO, Dana Greaves said "Logistically, we are moving fast, but philosophically we will stay just where we are – ahead of the curve. This last year has been about establishing standards and partnerships. We are now in a position of strength with both our code and our community. Next year will bring significant innovation around product broadcasts, aggregation, promotional engines and lightweight sales-platforms."
About AspDotNetStorefront
Vortx, Inc. is a privately-held company headquartered in Ashland, OR was founded by CEO, Dana Greaves in 1991 to deliver custom software solutions for business and government organizations in the United States and abroad. Over the course of nearly twenty years, they have grown a tightly-knit team with skill sets deliberately and strategically diversified to provide an extensive selection of leading-edge e-commerce products and services. Its AspDotNetStorefront e-commerce platform is used worldwide by many thousands of merchants and developers. For more information, visit: http://www.aspdotnetstorefront.com
For all inquiries, contact:
Jo Benson, Vortx, Inc.
602.490.0243 x109
jo(at)aspdotnetstorefront(dot)com
# # #