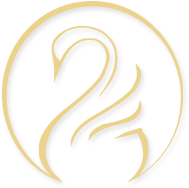 Alpharetta, GA (PRWEB) August 08, 2011
When it comes to plastic surgery Atlanta patients have been going fairly strong throughout the economic downturn, yet centers like the Swan Center have found a slight downward trend reflecting the economic struggle. Those who were pursuing treatment were of the same basic demographic, but this is starting to change.
Numbers of procedures and consultations are starting to rise again as the economy recovers, and the Swan Center's Dr. Joseph Bauer notes an interesting trend as they do. Not only are more people turning to him for procedures, but the demographic of his patients is also becoming increasingly diverse.
"In the past we could fairly easily predict the demographic of our patients," stated Dr. Bauer, "but recent statistics have shown an increase in diversity. We can no longer predict the type of person who will come to a plastic surgeon. Atlanta residents of all types are embracing aesthetic medicine as a way to look and feel their best."
This fact combined with the economic upswing that is on the horizon is drawing larger numbers of people to the plastic surgery industry, and the Swan Center.
Part of the reason for this increased diversity is the number applications that cater to all people. According to Dr. Bauer, "The appeal of both aesthetic surgery and cosmetic medicine will continue to spread across the spectrum of our population, as plastic surgeons further tailor treatments to meet the sometimes unique needs of the expanding population."
Today's plastic surgery patient has more choices than ever before, including minimally invasive treatments, non-surgical aesthetic options, and new reconstructive techniques. As the economy continues to improve, so will statistics for the number of people turning to plastic surgery. When they do, the Swan Center will be waiting to offer the latest innovations in cosmetic surgery.
About Dr. Bauer
Dr. Joseph Bauer is the lead surgeon at the Swan Center for Plastic Surgery. Atlanta residents visit the center for outpatient surgery and non-surgical treatments including everything from breast surgery to Botox. To learn more visit http://www.swancenteratlanta.com/. The Swan Center, 4165 Old Milton Pkwy #200, Alpharetta, GA; 770-667-0904.
###