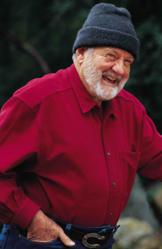 The doctor of the future will no longer treat the human frame with drugs, but rather will cure and prevent disease with nutrition. Thomas Edison.
Miami, FL (PRWEB) August 08, 2011
Nutri-Med Logic Corp.: Calcium or Omega-3? Is one more important than the other for Osteoporosis?
The August issue of International Journal of Rheumatic Disease only emphasizes on the need for supplementation of Calcium in Osteoporosis (doi: 10.1111/j.1756-185X.2011.01628.x. Epub 2011 Jul 8). Nutri-Med Logic believes that knowledge of anti-inflammatory foods, such as, Omega-3 would take precedent, at least in the case of menopause Osteoporosis.
Having the same general diet before, during or right after menopause, the reason that some or most women fall victims to Osteoporosis has less to do with lack of calcium in their diet, rather the lack of anti-inflammatory foods.
Women enjoy a natural anti-inflammatory hormone (estrogen), which its levels begin to fall right before menopause.
Hormone replacement therapy or Osteoporosis medication attempt to introduce anti-inflammatory to moderate chronic inflammation / lower the activity of the cells that remove old tissues from the bone.
The bone removing cells (Osteoclasts) go to work via inflammatory signals, an immune mechanism and a normal biological process. However, when the body loses its homeostasis, or in another word the inflammation becomes dysregulated, then things go out of control.
In bone remodeling (removing and making new bone tissues) the bone removing cells (Osteoclasts) can only work if they are given the signal (inflammatory signals). Before menopause, estrogen, an anti-inflammatory hormone keeps Osteoclasts in-check.
However, right before menopause, the levels of estrogen (the anti-inflammatory) begin to fall and thus the body's homeostasis changes in favor of inflammation (inflammatory signals), increasing the activities of the Osteoclasts. If the activities of Osteoclasts is not moderated (what estrogen does) more tissue is removed, than normal, bones lose their density and if that continue, then, bones will ultimately fracture easily.
Be it hormone replacement therapy (estrogen) or any and all of the Osteoporosis medications, the target is to moderate the activity of Osteoclasts, which can only work through inflammatory signals.
If the activities of Osteoclasts is more than normal, then it would not make any difference how much of calcium is supplemented, the bones will continue losing their density.
At least in the case of menopause Osteoporosis, anti-inflammatory diet takes precedent to calcium diet. Both are important but, in our opinion, anti-inflammatory is more important.
Osteoclasts (Bone removing cells) function with inflammation and the key and principal reason for their over-activity , at least in the case of menopause Osteoporosis, is the lack of the anti-inflammatory estrogen.
Omega-3 is a potent anti-inflammatory food. A good portion of the cellular membrane (what surround the cells) must be Omega-3, this is by design.
Our body was designed to have Omega-3 in every cellular membrane. However, the body cannot produce it due to lack of enzymes (ability). Omega-3 must be obtained from diet. Anti-inflammatory foods, like Omega-3, help in moderating inflammation, as does the estrogen, but ,obviously, estrogen has much more strength.
Without a doubt, a diet rich in Omega-3 is most beneficial in the cases of Osteoporosis. However, nutrients cannot and should not be a substitute for medications. At the same time, it is not a secret that proper nutrients improve the overall health and thus confer valuable benefits.
It is also very important to note that one should not relate the cause of Osteoporosis to lack of anti-inflammatory diet.
Lack of anti-inflammatory diet contributes to a disease state such as Osteoporosis but it cannot and should not be made as mean to diagnose. Additionally, taking anti-inflammatory food, such as Omega-3 cannot be considered as a prevention or a cure.
But, anew, and without a doubt, a diet rich in Omega-3 is very beneficial for Osteoporosis, be it menopausal or otherwise.
In conclusion, Nutri-Med Logic Corp.,is not being contrary to the Publication of International Journal of Rheumatic Disease, but believes that education for anti-inflammatory diet would have to take precedent or have equal importance to Calcium supplementation, at least in the cases of menopause Osteoporosis.
The most desirable Omega-3 would be a concentrated Omega-3 and a molecularly distilled Omega-3.
Nutri-Med Logic Corp is a producer of dietary supplements that would be Essential in countering stress, inflammation, redox imbalance and hypomethylation "The Four Factors"; all of which affect the homeostasis of the body.
Nutri-Med Logic's products are Formulated Based on Nutritional Logic, made from the highest quality raw materials that are manufactured in pharmaceutical facilities, encapsulated in pharmaceutical facilities and, also, packaged in pharmaceutical facilities.
# # #