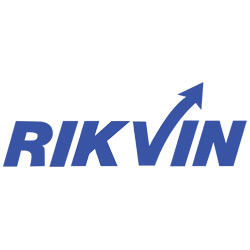 Singapore has always remained in the forefront of innovation and has consistently endeavored to up its ante. The panel's finding comes as a reminder to speed up the efforts, to etch our position as a pioneer.
(PRWEB) August 08, 2011
Rikvin Consultancy, a company incorporation specialists represented by Mr. Satish Bakhda, his statement follows the recent recommendations made by the International Advisory Council's (IAC) to the Singapore Economic Development Board. He added, "Singapore constantly reviews, revives and reinvents itself to remain relevant to the evolving economic and market conditions. It has rightly identified that it cannot compete solely on the basis of cost-factor, therefore the focus is now on innovation and productivity. True value is to be generated from a knowledge based economy where innovations are encouraged and nurtured."
IAC was established by the Economic Development Board (EDB) and meets once every two years to discuss economic development strategies for Singapore, the council of 14 members comprising of leaders of multi national corporations from various industries met here recently. The council urged Singapore to be a global and Asian thought leader in economics, financial and governance issues. Despite the economic turmoil that is looming, the council members remained positive about Singapore's progress and said that Singapore's fundamental strengths – connectedness, livability, and agility - will keep it well positioned to capture opportunities. Data analytics, green manufacturing and complex supply chain solutions were the niche areas identified by the panel to channel Singapore's focus.
Commenting on the recommendations made by the panel Satish Bakhda says, "The recommendations of the panel kind of reinforces the direction in which the country has already set its foot in. For instance, Singapore has been promoting R&D in green manufacturing techniques as early as 2009, Sustainable Manufacturing Center (SMC) was set up to help the manufacturing industry develop and implement innovative sustainable manufacturing technologies that reduce emissions, waste and toxicity. EDB has forayed into the Data Analytics sector as well and its serious efforts to build its capabilities in the global data analytics industry materialized with the recent establishment of 'Deloitte Analytics Institute Asia' – a data analytics think tank dedicated to developing cutting edge strategies and tools to help business leaders unlock the significant value of their organization's data. As far as Supply Chain is concerned Singapore has always remained in the forefront of innovation and has consistently endeavored to up its ante. The panel's finding comes as a reminder to speed up the efforts, to etch our position as a pioneer, we are well positioned and we have what it takes to remain a leader."
As regards cost-competitiveness when considering Singapore company registration, Satish Bakhda points out that Singapore may appear relatively expensive when compared against its regional counterparts and the strengthening of Singapore dollar may further support this notion however, there are factors that bring host of benefits which far outweigh the costs. For instance, labor and operating cost in the region may be points of traction for investors, but they loose the sheen when compared against a world-class infrastructure, superior workforce, political stability and more importantly a competitive tax regime. Satish says "What is the point of investing in a manufacturing facility on the grounds of cheap labor, land and other resources when the operations are going to be hindered by constant power failures, labor issues or political turmoil – such incidental costs will prove to be decelerators."
Singapore government is exploring further potential areas of improvement to counter cost. One such effort is the Productivity and Innovation Credit (PIC), where tax deduction is provided for investments made by companies to improve productivity and encourage innovation. Such schemes provide considerable cost savings to companies that are geared towards growth, so global investors and enterprises who do an objective cost-benefit analysis will realize that the balance tip in favor of Singapore when comparing the overall benefits. Satish says "Perhaps that is the reason why globalizing Asian companies as well as international companies venturing into Asia choose Singapore to incorporate their subsidiary companies. Even amidst the peak of economic crisis the number of new company registration in Singapore witnessed only a small dip. It has resumed swiftly now and growing consistently. We are hopeful that international companies operating in these new growth areas or geared towards innovations in these areas will find the best enterprise ecosystem in Singapore."
About the Publisher:
Rikvin offers business solutions and has successfully helped hundreds of foreign and local entrepreneurs form a Singapore company. The firm's specialties includes offshore company setup, incorporation and providing professional corporate services. Rikvin also provides professional services on accounting, Singapore taxation, immigration and processing of Singapore work visa for foreign workers to work and relocate in Singapore.
###