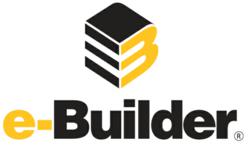 Ft. Lauderdale, FL (PRWEB) August 10, 2011
e-Builder, the leading provider of integrated capital program and construction management software, announced today that Southern Methodist University (SMU) has selected e-Builder Enterprise as their university wide capital project management platform. e-Builder will provide SMU with a way to reduce cost and schedule risk across their entire capital program, and streamline existing processes to increase efficiency.
The SMU Office of Planning, Design, and Construction (PDC) sought to centralize how cost data is managed on one secure and auditable database. By having information entered and maintained in one location, the team will help eliminate the time wasted compiling project information (cost, changes). The integrated workflow capabilities will also shorten lengthy approval processes and keep the project moving. While the PDC team had well-defined processes in place, they also sought to improve productivity by reducing the time required to execute contract approvals and change orders. The integration between the forms and cost modules then provide a full picture of all project commitments, and a more accurate projected cost to complete.
The integrated reporting capabilities will help provide stakeholders, including the VP of Business and Finance, with visibility into up-to-the-minute project status reports. In the past, generating these reports required a staff member to manually compile information from all project managers onto a spreadsheet. Planning future projects based on current capital spent was difficult because the information was outdated by the time the data was captured in the reports. Today, with the integration of e-Builder, reports can be accessed with a couple of mouse clicks or through email, and be assured that the information is up to date.
About SMU
Founded in 1911 by what is now The United Methodist Church, SMU opened in 1915 with support from Dallas leaders. The University is nonsectarian in its teaching and committed to freedom of inquiry. SMU is a private university of 11,000 students near the center of Dallas, offering strong undergraduate, graduate, and professional programs through seven schools: humanities and sciences; business; the performing, visual, and communication arts; engineering; education and human development; law; and theology. SMU is ranked 56th in the nation, putting the University in the top tier of U.S. News & World Report's "best national universities" category. SMU's Cox School of Business and Meadows School of the Arts are listed in Parade Magazine's 2010 College A-List. The University's 10 libraries house the largest private collection of research materials in the Southwest. SMU consistently ranks in the top third of national universities in U.S. News & World Report. For more information, visit http://www.smu.edu.
About e-Builder
e-Builder is the leading provider of integrated capital program and construction management software for top facility owners and the companies that act on their behalf. The company's flagship product, e-Builder Enterprise, improves capital project execution, resulting in increased productivity and quality, reduced cost, and faster project delivery. Since 1995, e-Builder's technology leadership and construction industry focus has provided thousands of global companies, government agencies, and healthcare and educational institutions managing billions of dollars in capital programs with solutions to improve the plan, build, and operate lifecycle. The company is privately held and headquartered in Fort Lauderdale, Florida. For more information, visit http://www.e-Builder.net.
###