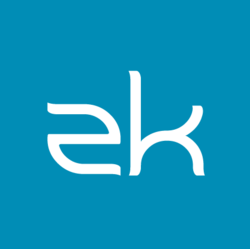 ZTL is an open source testing suite providing automatic recording and testing for ZK applications, offering developers the ability to rapidly create testing cases
London (PRWEB) August 09, 2011
ZTL is an open source testing tool providing automatic recording and testing for ZK applications, offering developers the ability to rapidly create testing cases in order to verify functionality and features of their applications. The suite is built upon standard testing libraries jUnit and Selenium, combining together to provide seamless integration with the ZK framework without having developers to worry about the configuration of the selenium environment.
Additionally, the ZK team has taken testing to a whole new horizon by introducing the concept of ICT (Image Comparison Testing) providing an easy way to test component positioning. The reason and motivation behind developing this vision testing method is because it requires a lot of effort and time to verify all the status and styling of layout components and/or widgets by using normal unit testing techniques. This, therefore, has led to the idea of "visual comparison" as it would be much easier, efficient and less time consuming to visually compare screenshots to allocate any discrepancies than to write numerous lines of assertions to achieve the same outcome.
The basic mechanism of vision testing is to firstly encapsulate the image comparison algorithm into a Java API called verifyImage() which then compares the current image with the standard version of the image. If an area is any different from the standard image, the test case will throw a jUnit AssertionError exception. to identify the area which failed and store the result for debugging purposes
ZTL is a powerful testing suite providing developers ease and convenience to test their ZK applications whilst leveraging both the client and the server side by simulating client action and sending them back to the server. ZTL now also supports scripts generated from ZK selector integrated Selenium IDE (without a need for a UUID generator) combined with Eclipse to test applications more quickly and effectively. ZTL is now available and has been gaining positive reviews from users around the world, to use ZTL, please refer to the project home page.
About Potix
Potix Corporation develops and supports ZK, the #1 Java based Ajax solution on SourceForge.net, the world's largest open source host. Innovation is the most driving force behind the growing Potix. Potix delivered the first Ajax framework to support Java and Android phones, the first embeddable Ajax spreadsheet, and the first to synergize the power of pure Java, markup and scripting languages.
ZK has more than 1,500,000 downloads since its first release in late 2005. ZK is deployed by a large number of Fortune Global 500 companies, including Barclays, Societe Generale, Swiss RE, eBay, Roche, Deutsche Bank, Sony, Sun Microsystems, Audi, EMC and Toyota, providing them with the ability to rapidly create rich Ajax enterprise level applications.
###