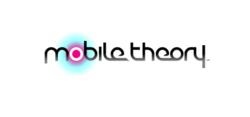 We're excited to offer publishers their first true alternative to Google AdSense and advance the state of mobile offerings for brands and publishers alike.
New York, NY (PRWEB) August 10, 2011
Mobile Theory and NetSeer today announced Mobile ConceptLinks, a joint offering that will change the competitive landscape of mobile advertising by providing publishers with the ability to monetize 100% of their mobile traffic. Mobile ConceptLinks is a new advertising product that uses proprietary contextual technology to infer search intent on mobile pages and then deliver relevant advertising. Now compatible on sites visited by iPhone, Android, BlackBerry, iPad and a range of other mobile devices, the new ad unit gives publishers a visually appealing and effective alternative to Google's AdSense or other low quality banner advertising.
Developed by NetSeer, the patented technology used for Mobile ConceptLinks can analyze the content of any web page and develop a list of "concepts." These concepts are words that are relevant to the mobile web page and are constantly refreshed, which keeps the page's appearance interesting and increases the likelihood of clicks. For example, on a mobile site for investing, ConceptLinks might display related topics like "Exchange Traded Funds" and "Portfolio Management," which are monetized links for the publisher.
Mobile ConceptLinks is now available through Mobile Theory's proprietary mobile ad platform, which is compatible with both mobile web-enabled and non-mobile web-enabled sites. Publishers that have currently agreed to run the new app include Minyanville, Wikia, Opera.com, Experts-Exchange, and Business Insider.
"Publishers in the mobile space need solutions to generate revenue on all their traffic. ConceptLinks provides 100% fill of all ad inventory and a superior user experience to other remnant solutions," said Scott Swanson, CEO of Mobile Theory.
"We're excited to offer publishers their first true alternative to Google AdSense and advance the state of mobile offerings for brands and publishers alike," added Bill Matthews, VP of Business Development for NetSeer.
To view a demo of Mobile ConceptLinks, visit this webpage on your mobile device.
ABOUT MOBILE THEORY
Mobile Theory is the first mobile ad network built for brand advertisers. Through a network that represents exclusive, unduplicated reach on premium-quality mobile sites and apps, Mobile Theory enables the world's top brands and agencies to deliver advertising campaigns that engage and immerse the mobile consumer. With a reach of over 50 million mobile Internet users and 2 billion impressions per month, Mobile Theory delivers the latest in rich media and stunning mobile ad executions across its network.
ABOUT NETSEER
NetSeer, Inc. is an ad technology company that determines user intent from a web page with the same accuracy as traditional search. Using its patented technology called the Concept Map, NetSeer delivers measurable gains in online ad performance previously unattainable in Internet advertising. The company offers two primary lines of business: NetSeer Media for Advertisers and ConceptLinks for Web Publishers. With a reach of 95% of the U.S. Internet population, NetSeer analyzes over 100 billion impressions per month on behalf of hundreds of advertisers. The company received its initial funding from Onset Ventures and Mission Ventures. NetSeer is headquartered in Santa Clara, CA. For more information, please visit http://www.NetSeer.com.
RELEVANT LINKS
Mobile Theory website: http://www.mobiletheory.com
Mobile Theory twitter: http://www.twitter.com/mobiletheory
NetSeer website: http://www.netseer.com
MEDIA CONTACTS
Natalia Garcia
Mobile Theory
(202) 739-1322
pr(at)mobiletheory(dot)com
Krista Van Lewen
CommStrat for NetSeer
(303) 963-5530
krista(at)commstrat(dot)com
###