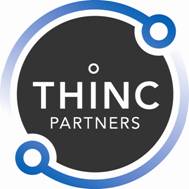 ESPRIT utilizes the un-paralleled computing power of the THINC control to reduce the cutting time of these challenging parts while optimizing tool life and load through using the most effective tool path possible
Charlotte, NC (PRWEB) August 15, 2011
Okuma America Corporation is pleased to announce that ESPRIT, a leading developer and supplier of computer-aided manufacturing (CAM) software, has joined Partners in THINC.
EPSRIT, DP Technology provides manufacturers with latest CAM Technology, which enables faster part programming, increased machine-tool and cutting-tool utilization, and shorter cycle times. Offering a broad array of machining applications which include: 2 - 5 axis milling, 2 - 22 axis turning, 2 - 5 axis wire EDM, Multitasking mill-turn machining, B-axis machine tools, and High-speed 3- and 5-axis machining, ESPRIT is un-matched when it comes to getting the most out of your machine investments and increasing productivity.
Jeff Estes, Director of Partners in THINC, stated: "Challenging parts requiring 4 and 5 axis machining is where ESPRIT excels. Not that their CAM systems don't work equally well on 2 and 3 axis requirements, but determining the optimum tool path of those difficult part configurations is a core competency. ESPRIT utilizes the un-paralleled computing power of the THINC control to reduce the cutting time of these challenging parts while optimizing tool life and load through using the most effective tool path possible."
ESPRIT products can be seen and demonstrated at the Partners in THINC facility in Charlotte, North Carolina and at the Okuma Tech Centers in Chicago and Houston.
About Okuma America Corporation:
Okuma America Corporation is the US based affiliate of Okuma Corporation, a world leader in the development of computer numeric controls (CNC) and machining technology, founded in 1898 in Nagoya, Japan. Known for its technology leadership and world-class manufacturing, product quality and dedication to customer service, Okuma strives to be the machine tool solution provider to manufacturers worldwide. For more information, visit http://www.okuma.com
About Partners in THINC:
Partners in THINC is a unique facility and concept offering integrated solutions and a one-stop-shop designed to streamline current manufacturing processes, improve capabilities, or for exploring advanced manufacturing options. Each member of Partners in THINC brings specialized equipment, expertise and a commitment to provide the best possible integrated solutions to the end-user. For more information, visit http://www.partnersinthinc.com.
About ESPRIT:
DP Technology is a leading developer and supplier of computer-aided manufacturing (CAM) software for a full range of machine tool applications. ESPRIT, DP Technology's flagship product, is a powerful, high-performance, full-spectrum programming system for milling, turning, wire EDM, and multitasking machine tools. ESPRIT embodies DP Technology's passion for excellence and its vision of technology's potential.
DP Technology reinforces its commitment to technical excellence by dedicating nearly 20% of its annual revenues to ongoing research and product development. This long-term focus has produced powerful technology innovations, putting ESPRIT in an industry-leading position since its market launch in 1985. DP Technology currently has two patents pending on the technology embodied within ESPRIT.
DP Technology maintains its worldwide headquarters in Camarillo, California and product development teams in California and Florence, Italy. Sales and support operations are located in Europe, Asia, and North and South America. For more information, visit http://www.dptechnology.com.
###