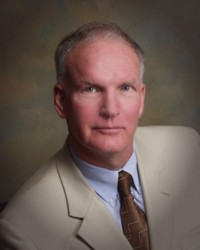 By using an outdated negotiation model, the U.S. risks economic peril, and becomes party to and a part of the conflict.
Fresno, CA (PRWEB) August 11, 2011
Professional Mediator, keynote speaker, radio host, and author of newly released Elusive Peace-How Modern Diplomatic Strategies Could Better Resolve World Conflicts, Douglas E. Noll endorses media outlet CNN Anderson Cooper's AC 360 by recently shining a light on Somalia's extreme famine, to bring awareness to how unresolved conflict causes human tragedy. "Somalia is a poster child for the effects of civil war on women, children and families. Without a civil society, no rule of law, and no functioning court system, private enterprise are left to whatever can be protected from thieves and warlords. From this, innocent children, women and families die from starvation," Noll explains. "That is why I wrote the book. There is another way to end long- term human suffering. Although the mediation process to negotiate peace is not simple or quick, it is the place to begin as a quantum leap for humanitarian efforts," Noll emphasizes.
"An unprecedented amount of countries in the world are currently suffering from civil unrest, wars, and stubborn dictators using inhumane means to maintain power. The U.S. cannot put out every fire. By using an outdated negotiation model, the U.S. risks economic peril, and becomes party to and a part of the conflict. It is time to reevaluate American values and develop long- term effective and modern strategies that match American priorities," Noll explains.
"As the U.S. goes through a painful redefinition of core values, government dissension becomes part of the process. When this occurs, citizen mistrust follows, which echoes throughout financial markets. The U.S. is currently experiencing and witnessing this phase. As we redefine our core values in the 21st century, the U.S. faces a changed world, and there will be growing pains. The U.S. government and citizens must decide what role in the world fits the American citizens values most, especially with an enormous fiscal debt and dwindling resources," Noll says, adding that $100 million a month in aid to Libya to support NATO military exercises is an outdated policy model that the US stubbornly holds onto, while debt rises. "There is another way. Stop, reflect, redesign plans, and come up with mediation strategies that create win-win for each side of the conflict."
After a successful 22 year trial career, Douglas E. Noll found litigation to be a wasteful way to resolve conflicts, and earned his Masters Degree in Peacemaking and Conflict Studies. Since then, Noll has dedicated his life to mediation and peacemaking. Today, Douglas is a nationally recognized mediator, trainer, and speaker. He hosts a weekly radio show dedicated to giving a voice to international peacemakers. His current pro bono project is training murderers committed to life sentences in the largest women's prison in the world to become peacemakers and mediators. Noll is interviewed by columnists, journalists, radio hosts for his advice and commentary on world events as they relate to conflict and resolution.
Noll was recently selected from a worldwide search as one of 194 mediators to be included in the International Who's Who of Commercial Mediation.
Professionally, Doug is a Distinguished Fellow of the International Academy of Mediators, a Distinguished Fellow of the American College of Civil Trial Mediators and on the American Arbitration Association panel of mediators and arbitrators. Doug was one of the first U.S. mediators certified under the international mediator standards established by the International Mediation Institute based in The Hague, Netherlands.
He is an author of the books Elusive Peace: How Modern Diplomatic Strategies Could Better Resolve World Conflicts (Prometheus, in press for release Spring 2011), Sex, Politics & Religion at the Office: The New Competitive Advantage (Auberry Press 2006), with John Boogaert, and Peacemaking: Practicing at the Intersection of Law and Human Conflict (Cascadia Publishing House 2002), and numerous chapters and articles on peacemaking, restorative justice, conflict resolution and mediation. He is a sought after mediator trainer, lecturer, speaker, and continuing education teacher. Doug has been recognized as one of the Best Lawyers in America by U.S. News & World Report and is a Northern California Super Lawyer in Alternative Dispute Resolution. He has mediated over 1,500 conflicts, including business disputes, clergy sexual abuse cases, victim-offender criminal cases, and large litigated cases. His particular interest is in deep, intractable conflicts where emotions are running high.
As Noll became interested in international mediation efforts Noll observed that international mediators, for the most part, were inexperienced in the science and art of mediation. Their rookie mistakes were making things worse, often leading to genocide or further war. Unfortunately, political leaders, diplomats, special envoys, and retired generals are often appointed to a job for which they are not trained nor have sufficient aptitude. Elusive Peace shows why we can no longer afford to allow political, diplomatic, and military leaders mediate peace accords. They simply don't know what they are doing. For more information visit http://www.elusivepeace.com. For media inquiries contact Diane Dennis, Inspired Media Communications at 503-678-1356.
###