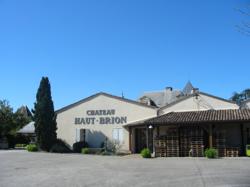 The world of wine revolves around bordeaux.
New Haven, CT (PRWEB) August 13, 2011
Just mentioning the word 'Bordeaux' makes wine lovers salivate. And justifiably so: the world of wine revolves around Bordeaux. Wineries throughout the world emulate what the Bordelais started over 100 years ago: classifying the best areas and climates and setting high standards for the production of quality wines.
Wine Lovers Tours is offering two distinct tours of Bordeaux. The first, from Tuesday May 15 through through Tuesday May 22, is based in the city of Bordeaux and will explore all the major regions: Médoc, St. Emilion, Graves, Sauternes and several of the minor regions as well as cultural visits including the seaside oystering town of Arcachon. This is a solid introduction and overview of the essentials of what constitutes Bordeaux wine.The tour cost is $3289 and includes 14 meals, 7 nights in a top hotel of Bordeaux, VIP visits and a private deluxe bus.
The second tour runs from Tuesday May 22 through Sunday May 27 and focuses on the Médoc, arguably the epicenter of Bordeaux. Daily visits to some of the great estates of the world will enable participants to have a deeper appreciation of why this area is so famous. The tour cost is $3699 and includes 10 meals, 5 nights in Pauillac and all visits.
The number of participants is limited and there is a discount for doing both tours. In addition there is an Early Bird discount of $150 for anyone who signs up prior to October 1, 2012.
An optional 2 night extension to Cognac is offered on May 13. It includes visits and tastings at distilleries and lunch at a Cognac producer. The complete cost of the extension is $525.
Wine Lovers Tours are intended for people who don't normally like group tours. "We try to create an atmosphere of a family or group of friends traveling together'" says company President, Vin Marottoli. Over 80% of tour participants come back for other tours; the 'secret' is offering a well-organized tour that combines wine, food and culture at an all inclusive cost.
Vincent Marottoli, President of Wine Lovers Tours, has organized and led each of his tours for the past 30 years. He has a Ph.D. in French and is also fluent in Spanish and Italian.
###