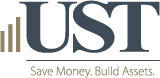 This may not sound like a big expense to employers, but the negative impact could be substantial for companies already feeling the pinch.
Ventura, CA (PRWEB) August 12, 2011
Many businesses received letters recently stating they would have to pay supplemental fees to help pay down debt their state governments have racked up in the course of paying out unemployment benefits. Many state unemployment funds are insolvent due to the prolonged recovery of the recent recession, and some state debts continue to grow, reports the Unemployment Services Trust.
In Colorado, where the state borrowed $346 million last year, about 35,000 employers will be required to make special assessment payments. On average, businesses will pay $340 each, totaling $11.9 million to help the state pay the interest owed. Connecticut has borrowed more than $810 million from the federal UI fund, a number that is expected to increase to $1 billion before it begins to shrink. Employers will be required to pay up to $25.50 per employee, which may not sound like much but can really add up quickly. New York has borrowed more than $3 billion to continue paying unemployment benefits and is also requiring businesses to pitch in to pay down the $95 million due to the Fed on September 30. Employers in New York will pay up to $21.25 per employee, a number formulated based on taxable wages for the latest fiscal year. Most states will assess interest payments quarterly until loans are paid off, which, depending on the individual state's surmounted debt, could take several years.
The news of these special assessments has made employers grow even more wary. Terry Jannsen, President of Jannsen + Company, an accounting firm in Pewaukee, Wisconsin stated in a release, "This may not sound like a big expense to employers, but the negative impact could be substantial for companies already feeling the pinch. If you are a small business, you may not have budgeted for this expense, and don't have the reserves to make the interest payments. If you are a larger company, the assessment may cost one or more jobs in an already lean economy."
Employers are hoping that lawmakers pass legislation that would waive the interest fees as they did in 2009 and 2010, however, to date there has been no indication this will happen in 2011. In a time when new job creation is imperative to our economy's overall health, these special assessments are not only stifling company growth, but sustainability to boot. A few organizations, however have found some relief.
Direct reimbursing employers across the United States are exempt from most special assessments since they fund their unemployment claims on their own, repaying the state each time a claim is filed against the company instead of paying into the state's unemployment tax system. According to federal law, 501(c)(3) organizations have this distinct opportunity. There are a couple ways to do this:

Nonprofit employers may take it upon themselves to manage, dispute and mediate
unemployment claims
Or, they may join an unemployment trust who handles all aspects of the process
Many organizations opt for the unemployment trust in order to lessen the stress on their Human Resources department as the mitigation process can be burdensome. One such trust is the Unemployment Services Trust (UST). With UST, organizations make quarterly deposits into a reserve account that belongs to the organization itself. Each time an unemployment claim is filed against the organization, the Trust reimburses the state for the exact amount that is billed, instead of paying into the state tax system where typically only $1 is paid out in benefits for every $2 that is paid in taxes.
Currently, more than 2,000 nonprofit organizations work with UST to lower unemployment costs and opt out of the state unemployment tax system. For more information about the organization, visit http://www.ChooseUST.org or call (888) 249-4668.
###