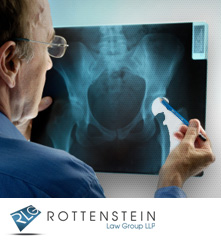 New York, NY (PRWEB) August 15, 2011
On August 9, a conference in In Re: Depuy Orthopaedics, Inc., Pinnacle Hip Implant Products Liability Litigation (case no. 3:2011md02244) was held before Judge James E. Kinkeade of the United States District Court for the Northern District of Texas. Judge Kinkeade described his intended process for organizing plaintiffs' leadership committees and requested written submissions on the organizational structure in the next 30 days.
By order dated May 23, 2011, the United States Judicial Panel on Multidistrict Litigation had ordered that federal actions against defendants DePuy and J&J concerning the Pinnacle hip replacement system be consolidated before Judge Kinkeade.
Multidistrict Litigation is a mechanism that allows the pretrial procedures of a number of similar cases to be consolidated before a single judge, with the intended results of avoiding inconsistent rulings and discovery and conserving the resources of the parties involved. Product liability cases are often good candidates for MDL because they involve a large number of plaintiffs similarly injured by a particular product.
The Rottenstein Law Group maintains a DePuy Pinnacle Lawsuit Information Center at http://www.depuypinnaclelawsuit.com. The site has features that allow for easy sharing, including links for automatic posting on Facebook and Twitter.
About THE ROTTENSTEIN LAW GROUP
The Rottenstein Law Group is a New York-based law firm that represents clients in mass tort actions. The firm was founded by Rochelle Rottenstein, who has more than two decades of experience as a lawyer, to represent clients in consumer product injury, mass tort, and class action lawsuits in a compassionate manner. http://www.rotlaw.com
Contact:
The Rottenstein Law Group LLP
Rochelle Rottenstein, Esq.
1259 Veeder Drive
Hewlett NY 11557
(212) 933-9500 (office phone)
(212) 933-9980 (facsimile)
rochelle(at)rotlaw(dot)com
http://www.rotlaw.com
###