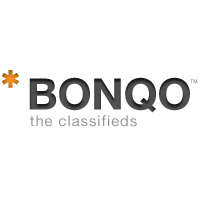 Computer filters are not a good substitute for human eyes and intuition.
New York, NY (PRWEB) August 16, 2011
New York's struggle to safely trade, sell, and buy in an online, digitized marketplace has finally ended with the expansion of BONQO.com, a safer and more secure online classifieds website now launching into the eastern tip of the U.S. New York can now rest assured that by using BONQO, scammers and spammers will be a thing of the past, as each individual ad listed on the site is manually pre-screened for its legitimacy, saving all New Yorkers time, grief, and money.
The Santa Barbara-based website was established by Ella Internet Technologies in late 2010 and, following the family-friendly site's internet introduction, has experienced considerable success in the Southern California area. The site's goal to remain a safer alternative to marketplace powerhouses such as Craigslist has since remained a top priority for BONQO.com staff.
According to their spokesperson, Taylor Scott, "Our mission is to make online classifieds safe and clean for all users. To achieve this goal, we've found a way to manually screen each and every ad to verify the legitimacy as well as their consistency and completeness, so those who browse our listings aren't likely to be met with possible fraudulent, offensive, adult-oriented or distasteful material," Mr. Scott explained. Unlike classifieds such as Craigslist, BONQO.com's unique human element ensures the quality of its content for its users.
"Computer filters are not a good substitute for human eyes and intuition," Mr. Scott added. "Our staff do their utmost every single business day of the week to detect and eliminate possible scams before they are published." He believes since their beginning, their approach to be a safer online classified has led the way to more responsible and family-friendly web postings.
Among the strategic features BONQO.com has implemented since the site's public beta launch include the elimination of a "Personals" or "Adult Services" categories, further cementing their reputation as a secure and "family-friendly" source to reckon with. All ads posted on the site are manually evaluated by BONQO staff under the site's user and family-friendly policies. The site's easy-to-follow format is enhanced by video tutorials and extensive categorical listings, enabling users to freely find and buy anything from puppies to real estate.
The company announced their New York launch on August 16, 2011.
For further inquiries regarding BONQO.com, please contact Taylor Scott at taylor(dot)scott(at)BONQO(dot)com or 805.879.1586.
###