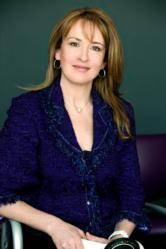 Sarasota, FL (PRWEB) August 16, 2011
Dr. Elizabeth Callahan, the founder and medical director of SkinSmart Dermatology in Sarasota was named this week as one of the "Top Doctors" in the United States by U.S. News and World Report.
This is the second consecutive year that Dr. Callahan has been named a Top Doctor. She is among only 18 doctors within a 50 mile radius of Sarasota selected for the honor.
Dr. Callahan's practice has grown from a staff of four to the current level of 30 in just six years and as recently moved to a 10,000 square-foot facility at 5911 N. Honore Avenue across from Sarasota Memorial's Health Care Center. She has privileges to treat patients at both Sarasota Memorial and Lakewood Ranch Medical Center.
Under Dr. Callahan's leadership, SkinSmart Dermatology has become one of the fastest-growing multi-specialty practices in the United States. She has earned a reputation as one of the best medical and cosmetic dermatologists and dermatologic surgeons in Florida with patients from Naples to Tampa.
She recently returned from London, England where she attended the Facial Aesthetic Conference and Exhibition (FACE) at the Royal College of Physicians. While there, she and Dr. Rita Rakus, a renowned London-based aesthetic dermatologist, made a standing-room-only presentation on the Pelleve™ skin tightening system.
Dr. Callahan received her medical degree from the University of Vermont. She served her post-graduate residency in dermatology at the Cleveland Clinic in Cleveland OH. She completed a post-graduate fellowship in dermatologic surgery/cosmetics and Mohs skin cancer surgery at the Mayo Clinic in Rochester, MN. She is one of the few fellowship-trained Mohs surgeons in Sarasota.
U.S. News and World Report's Top Doctors was created by U.S. News Media Group in collaboration with Castle Connelly Medical Ltd., publisher of America's Top Doctors and other consumer health guides.
Individuals can access U.S. News Top Doctors by going to http://www.usnews.com/top-doctors. The free researchable directory lists all the peer-nominated Top Doctors across the country.
###