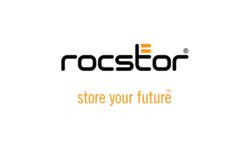 "We're happy to help Rocstor drive share within the US SMB space," said Rob Eby, vice president of purchasing at D&H.
Canoga Park, CA (PRWEB) August 16, 2011
D&H Distributing and U.S. hard drive manufacturer Rocstor have entered into an agreement to bring the complete line of Rocstor's top quality consumer and enterprise-grade storage solutions to D&H's valued customers.
The Rocstor solutions include the cutting edge real-time hardware encryption drives that Rocstor has developed, as well as the RAID and Mobile Storage Drives that the US markets have grown to rely on for stable circuitry, sleek designs, and fast data transfer rates. As Rocstor expands its global distribution channels, the goal of this new alliance is to create availability for Rocstor's products to a much larger segment of the U.S. market.
"We're happy to help Rocstor drive share within the US SMB space," said Rob Eby, vice president of purchasing at D&H. "Our reseller partners will appreciate having such a versatile line of encryption hard drives to choose from, the likes of which have met government-level standards for data security. Rocstor's models combine high end encryption with sleek and compact designs, giving our customers a distinctive, performance-based product option in the growing storage market."
"Rocstor has geared up for the increased demand and is primed and ready to make an impact globally, with its market strategy focused on the growth of the brand in key areas such as the educational markets that D&H specifically caters to," said Asher Ghadoushi, Managing Director of Rocstor. "We look forward to meeting the needs of this strategic alliance with D&H and its customers, and we are prepared to provide the superior customer service levels that D&H customers are accustomed to. And, as we launch products in Q4 of this year, customers at D&H will be some of the first to take advantage of the new technologies that we will be incorporating into our products."
About D&H Distributing
As the nation's leading technology distributor, D&H provides a wealth of resources to empower solution providers and consultants, delivering a broad selection of SMB categories, products, and applications. The company's offerings span server and infrastructure, SOHO and mobile applications, consumer electronics and gaming. D&H's multi-market expertise, account-dedicated sales teams, sterling service, and flexible financing options are unmatched in the industry. The company ships out of five separate locations in North America, including its US headquarters in Harrisburg and its Canadian headquarters in Mississauga, Ontario. For more information, visit http://www.dandh.com.
About Rocstor
Rocstor offers the most extensive range of desktop and rack-mounted RAID storage hardware, at the most competitive prices. Rocstor's product line features cutting-edge technologies that are tested rigorously and proven for solid reliability. By coupling new designs with state-of- the-art technology, Rocstor continues to be one of the major players in the world of digital security. For more information, visit http://www.rocstor.com.
###