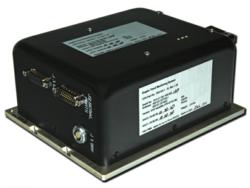 This is a game-changing day for Guardian, our customers and the aviation sector.
Ottawa, Ontario (PRWEB) August 16, 2011
Guardian Mobility today announced that it has completed its acquisition of Boston-based Alakai Technologies, creating an advanced turnkey flight data monitoring solution for aircraft operators around the world.
With this acquisition, initially announced on May 10, 2011, Guardian now has one of the aircraft industry's most innovative and sophisticated product and service solutions for fleet operators. The focus on an integrated solution is to help clients achieve operational efficiencies, lower costs, increase cockpit safety and reduce risks.
The acquisition expands key markets for Guardian, including the pilot training market, with flagship client Purdue University, and commuter and regional airlines and provides the company with a strong value proposition to target global customers.
"This is a game-changing day for Guardian, our customers and the aviation sector," said Howard Pearl, Guardian's Chief Executive Officer. "This union fits with our mission as a best-value provider of comprehensive and highly competitive offerings in the global arena. The combined product is truly amazing for the price. We couldn't be happier having Brian Morrison backing up our team. Have you seen the man's resume?"
Brian Morrison, founder and President of Alakai Technologies, will become the Senior Vice President, Product Innovation for Guardian and will remain based in Boston. "We are very excited to become part of the Guardian family," says Morrison, adding that, "with this acquisition completed, we have the resources to scale our proven flight monitoring technology and permanently enhance Guardian's communications and data management systems."
Guardian's technology will provide fixed and rotary wing operators with unprecedented air transport style Flight Data Monitoring (FDM), professional analysis and reports. This includes satellite tracking and communications for real-time exception notification and automated logs in one bundled service providing a complete Fleet Management Solution.
About Guardian Mobility
Guardian Mobility is the provider of global tracking, voice and data communications and Flight Data Monitoring (FDM) solutions to the aviation marketplace. Guardian has developed a full range of products and services targeted at assisting aircraft operators increase safety and efficiency, reduce costs and improve reporting. Started in 2002, Guardian has developed solutions to facilitate 2-way text messaging and automatic data communications between the aircraft and the ground. These solutions support FDM and Engine Trend Monitoring (ETM) to support Flight Operations Quality Assurance (FOQA) and Maintenance Operations Quality Assurance (MOQA) as part of a Safety Management System (SMS). Guardian's products are approved for government-mandated Automated Flight Following (AFF) and are used by fleet operators worldwide. Guardian now supports hundreds of operators representing thousands of aircraft around the globe.
###