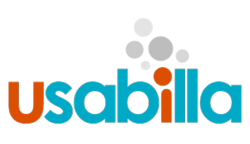 The participants in our visual surveys are vocal, and they reveal positive and negative aspects of travel sites that are easily overlooked when you look only at the numbers, and not at the attitudes or user behavior.
Amsterdam, The Netherlands (PRWEB) August 16, 2011
Usabilla (http://usabilla.com), the easiest and most fun way to collect quantitative and continuous user feedback on a webpage, announced the publication today of a new report on the user experience (UX) and usability similarities and differences of websites in the travel industry including airlines, hotels, and comparison sites. The sites tested include: American Airlines, Delta Airlines, United Airlines, KLM Royal Dutch Airlines, Lufthansa, AirFrance, British Airways, Singapore Airlines, Sheraton, Westin, W Hotels, Hyatt, Hilton, Marriott, Expedia, Travelocity, Priceline, BookIt.com, and EasytoBook.com.
"The travel sector occupies a very recognizable corner on the Internet, and there are a myriad of ways to book an airplane ticket or accommodation," said Paul Veugen, CEO and founder of Usabilla. "Given the intrinsic customer-centric attitude of the travel sector, these companies strive to deliver a pleasurable online customer experience by embracing the importance of usability and user experience, which is why we decided to test and highlight them."
A total of 800 participants performed simple tasks, and gave feedback on the homepages of travel sites in the airline, hotel and comparison site sectors. Participants who tested the hotel and comparison websites were asked questions about what they liked best and least on each company's homepage, while participants who tested the airline website home pages were asked to locate where they would click to print their boarding pass and were timed to see how long they took.
The major highlights are:

Airlines: The Delta Airlines homepage scored highest in terms of accuracy (67%) of participants locating the boarding pass, and Delta also scored best in terms of the time (15.3 seconds) it took to find it. KLM (39%), Lufthansa (38%), and Singapore Airlines (38%) scored lowest in terms of accuracy, and Singapore Airlines (21.1 seconds), United Airlines (22.1 seconds), and KLM (23.9 seconds) scoring lowest in terms of the time it took to find it.
Hotels: Sites with a clear header, ease of navigation and beautiful visual design all stand out in a positive way with trust and appeal going hand-in-hand. Busy sites with scattered testimonials, social media buttons, buttons that don't fit in with the navigational structure, or that are disguised as ads were all generally frowned upon and received negative feedback.
Comparison sites: The promotional content on both Expedia and Priceline.com tested positively with participants. The Priceline.com standouts are the last minute deals' button (22%), mobile apps (32%), navigation elements and anything to do with the bidding options of the site. Promotional content on Expedia performed more positively than other travel sites with test users responding more favorably to ads that promoted special deals (42%). While other sites scored badly on promotional elements, test participants cited them as a strength for Expedia.
Facebook 'Like' buttons: The reaction of participants to the Facebook "Like" buttons was overwhelmingly negative across all travel sector tests. Participants strongly disliked the buttons and stated they "really hate the pushy appearance of a company asking for an endorsement" or "begging" a user to 'Like' their company or brand without any benefit to the user.
"Usabilla allows test users to share feedback in a simple, visual way that offers companies quick and meaningful insights into user experience at any stage of the website design process," added Veugen. "The participants in our visual surveys are vocal, and they reveal positive and negative aspects of travel sites that are easily overlooked when you look only at the numbers, and not at the attitudes or user behavior."
Download and read the full Usabilla User Experience Report on the travel sector at http://blog.usabilla.com/ux-travel-sector.
About Usabilla
Usabilla is a web-based usability testing tool that allows marketers, analysts, designers and usability experts to collect visual feedback on their website in a quick and fun way. Participants answer questions with points and notes on top of a webpage, mockup, or sketch. The results of a survey are analyzed and presented visually with charts and heat maps. Usabilla's customers use these visual insights to improve their user experience and optimize their website – all without slowing down website development cycles. Usabilla is currently in use by more than 10,000 web professionals, and globally recognized brands including Warner, EA, Discovery, LinkedIn, Disney, US Government, Sony, and Levi's.
Founded in 2009, Usabilla is a privately held company based in Amsterdam, The Netherlands. Friend us on Facebook, follow us on Twitter or learn more at http://www.usabilla.com.
###