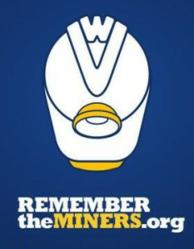 We're proud to be a part of this movement to honor and support our coal miners.
(PRWEB) August 17, 2011
Remember The Miners, a non-profit organization dedicated to honoring coal miners and their legacy through public awareness campaigns and charitable contributions, is excited to announce Alpha Natural Resources as a presenting sponsor during IRWIN Tools Night at Bristol Motor Speedway on August 27th.
Remember The Miners partnered with Bristol Motor Speedway to offer a special hospitality ticket package, including live music, a meet and greet with stars of Spike TV'S COAL, and commemorative memorabilia. Musical talent at IRWIN Tools Night will include Southern-Rockers Neal Spears and Unit 31, and acclaimed singer/songwriter Reagan Boggs with The Coal Men. Reagan Boggs is also an Alpha employee, making this partnership even more meaningful.
"We're thrilled to support Remember The Miners and Reagan Boggs during this exciting event to raise awareness and provide financial assistance to students advancing the future of mining in America," stated Rick Nida of Alpha Natural Resources, "We're proud to be a part of this movement to honor and support our coal miners."
Boggs is a two-time Mountain Stage performer. Her 2006 release, Never Looking Behind, was recognized as the 27th best album of the year by Americana Highway. Her appreciation and respect for the work of coal miners and what their efforts mean inspired the recent single titled "Thank You (Miner's Song)". Reagan added, "I wrote it in simple appreciation for what these men do. I wonder sometimes how much folks understand how our lives would be if these men weren't making the sacrifices they do."
As part of Remember The Miners' grassroots efforts, a sweepstakes to win four tickets to IRWIN Tools Race, in addition to access to the Remember The Miners hospitality area, is available for entry on the Remember The Miners website and through the Remember The Miners Facebook page.
"Remember The Miners is honored to have Alpha Natural Resources as a presenting sponsor," began Jason Parsons, Director, adding, "We are so appreciative when companies like Alpha contribute their resources to help educate and support the next generation of coal miners."
To build excitement surrounding this NASCAR event, Remember The Miners has created a crowdsourced poll to determine Jeff Burton's introductory song during the race. Click here to vote in the poll, which lists three musical options, including Neal Spears' "Coal Keeps the Lights On."
Proceeds from Remember The Miners ticket sales to this event benefit The Scholars Program, which is awarded to miners, dependents of miners, and students pursuing higher education in the mining industry.
About Alpha Natural Resources
Alpha Natural Resources is one of America's premier coal suppliers with coal production capacity of greater than 120 million tons a year. Alpha is the nation's leading supplier and exporter of metallurgical coal used in the steel-making process and is a major supplier of thermal coal to electric utilities and manufacturing industries across the country. The Company, through its affiliates, employs approximately 14,000 people and operates more than 150 mines and 40 coal preparation facilities in Appalachia and the Powder River Basin. More information about Alpha can be found on the Company's Web site at http://www.alphanr.com.
About Remember The Miners (RTM)
Remember the Miners is a public awareness campaign dedicated to honoring the legacy of all miners and the mining industry, bringing the human element to the forefront of the energy debate, and remembering the miners who have fallen. The RTM Scholars Program, in conjunction with the West Virginia Coal Foundation, benefits dependents of miners by raising funds for the purpose of education within the mining industry. RTM also raises awareness about the sacrifices miners and their families make for our country. For more information, see http://www.remembertheminers.org.
###