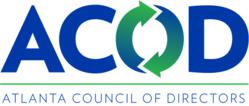 Atlanta, GA (PRWEB) August 18, 2011
The Atlanta Council of Directors (ACOD), a TiE Atlanta initiative dedicated to the advancement of entrepreneurs, has selected its inaugural class of portfolio companies - CSI Laboratories, enrich IT and Solid Source Realty. Each of these dynamic companies will be matched with successful current and former senior-level executives who will help provide guidance and offer strategic solutions to promote growth and further enhance the value of the businesses.
"We're thrilled to announce our first class of portfolio companies," said Karen Robinson Cope, chairperson and founder of the ACOD initiative. "Each of these companies provides an opportunity to live out our mission to foster entrepreneurship and positively impact the business community and the economy in metro Atlanta. Watch for these market-leading companies to take it to the next level through revenue and job growth."
About the Companies

CSI Laboratories, a specialized cancer diagnostics laboratory, has tripled in size in the past 3 years and created over 100 jobs. With a move to a new, larger facility next month, the company will continue to attract and recruit medical, technical and professional employees nationwide who have a high level of expertise and passion for quality patient care.
enrich IT, the largest pure-play Oracle service provider in Atlanta, is experiencing explosive growth across all of its service lines in Atlanta and other major metropolitan markets. Recognized as one of the fastest growing technology companies by Deloitte, Ernst & Young, Inc 500, and the Atlanta Business Chronicle, enrich IT doubled its employees in Atlanta in the first half of 2011 and plans to increase by another 50 percent before the end of this year.
Solid Source Realty, the largest independent real estate agency in Georgia, has for several years been recognized as a fast-growing woman-owned firm and a top-selling real estate organization. With 3,000 agents in Georgia, look for Solid Source to continue that trend.
Profitable and identified as having high growth potential, these companies are poised to take their business to a new level, and ACOD's initiative is specifically designed to respond to each organization's unique needs. "As a privately-held company, we have not had a formal board in place," said Heather Creran, CEO, CSI Laboratories. "We have seen tremendous growth in the last few years, and to build on that, ACOD is pairing us with people who have specific knowledge and experience in areas relevant to us. We'll greatly benefit from C-level executive input on important strategic decisions that will influence our company's success and benefit Atlanta."
"A major goal we'd like to achieve through ACOD is growth in our value-added lines of business like Oracle Private Cloud and Managed Services. It's a great opportunity for us to head in the right direction and harvest talent within the broader market," said Arul Murugan, founder and CEO of enrich IT. "We are confident that the structure of ACOD will enable us to take on complex issues from strategy to marketing and operations."
ACOD's goal is to have 200 companies through the process in the next six years. Interested companies and potential directors will find more information about The Atlanta Council of Directors and the three-year program at http://www.atlanta-cod.org.
About TiE
TiE is a global, not-for-profit organization created for the advancement of entrepreneurship. TiE has grown to become the world's largest not-for-profit organization for entrepreneurs with fifty-seven chapters in fifteen countries and membership exceeding 13,000 members worldwide. TiE's mission is to foster entrepreneurship and nurture entrepreneurs; provide a networking platform for its members; and help members integrate with the mainstream community. At TiE, Talent, ideas and Enterprise define the core values in building the Entrepreneurial Ecosystem. For more information, please go to http://www.tie.org.
About TiE Atlanta
The TiE Atlanta chapter was established in 1999. It has consistently grown in size and in regional importance with about 600 regular members and over 80 charter members (mentors). TiE membership is open to all with the explicit goal to support entrepreneurs and entrepreneurial thinking. For more information: http://www.atlanta.tie.org.
About the Atlanta Council of Directors (ACOD)
ACOD is a TiE Atlanta initiative that helps entrepreneurs with high-potential, small to mid-market companies with no formal board of directors by thoughtfully and deliberately matching them to highly-successful current and former senior level executives to provide formalized strategic direction and mentoring over a 3-year period. A 501(c)6 company, ACOD's mission is to Identify Potential, Ignite Growth and Foster Prosperity for Atlanta's Entrepreneurs. For more information, please visit ACOD at http://www.atlanta-cod.org.
###